Webinar host
Peter Debney is a Chartered Engineer and a Fellow of the Institution of Structural Engineers (IStructE), as well as a member of the International Association for Bridge and Structural Engineering (IABSE). He is the senior consultant, structural application specialist, support manager, and quality manager for Arup in the Oasys software group. He has been a Visiting Professor at the University of Bradford, and is a visiting lecturer at a number of universities. He is a regular public speaker and has published a book on Computational Engineering.
Footfall analysis with GSA 10.1
As structures become more efficient and as clients become more demanding, it is increasingly important to know how your structure will respond to use. Will the human induced vibration disturb the occupants or even stop them from working?
From footbridges to laboratories, whether built in steel, concrete, or timber, GSA is the program that experienced engineers rely on to give them the answers.
Watch our recording to explore the theory of structural footfall analysis and how you can set up and analyse your models in GSA.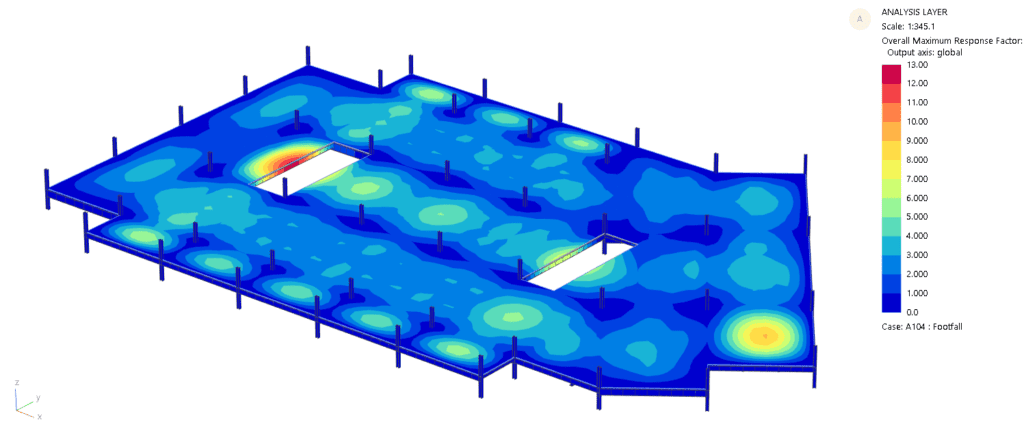 Here are some examples of GSA's footfall analysis in action:
Princeton University – Frick Laboratory
Queens Wharf Redevelopment, Auckland
Park Hyatt, Auckland
Singapore's Helix Bridge