Beijing Daxing International design and construction benefits from Oasys GSA
Beijing Daxing International Airport is currently under construction south of Beijing in the Daxing District. It is expected to be the world's largest airport by passenger capacity, with the first phase of the project expected to open in 2019 according to Reuters. We look back at the fascinating entry from Peng Liu and Leo Zhang (Arup) in the 2016 Oasys Project of the Year Competition. The entrants described the use of our software by the Arup Beijing team that led the structural technical review and optimisation of the airport's steel structure roof.
Since construction was approved in January 2013 the project has seen quick progress with work on site beginning in December 2014 and the completion of the main structure of the terminal in March 2017. The visually stunning concept design architects are ADP Ingeniérie (ADPI) and Zaha Hadid Architects (ZHA), the LDI are BIAD (Beijing Institute of Architecture & Design) and CACC (China Airport Construction Company).
Design and construction
While the LDI structural analysis model was done by Midas, Arup built the full airport model in Oasys GSA for overall analysis and member check based on the output results, then the model was translated to other programs including Oasys LS-DYNA Environment (non-linear analysis) for other reviews.
The Arup team proposed eleven optimisation strategies based on LDI design, all of which were based on the GSA model and visualisation of the results. Results were post processed with a spreadsheet and input back to the GSA model for checking.
Using GSA and the Oasys LS-DYNA finite element analysis environment, the design team successfully accomplished the structural review and optimisation of the Airport terminal steel roof, revealing opportunities to save a significant amount of steel tonnage. The flexibility and convenience of the Oasys user interface greatly increased efficiency, and assisted the engineers to complete a project of such scale and complexity in just over 3 months.
Unprecedented passenger loads
The airport will be Beijing's second major airport and will serve an initial 45 million passengers annually once opened, with further works planned to expand capacity to 100 million passengers a year – taking the runway count to four and the terminal size to two million square-foot.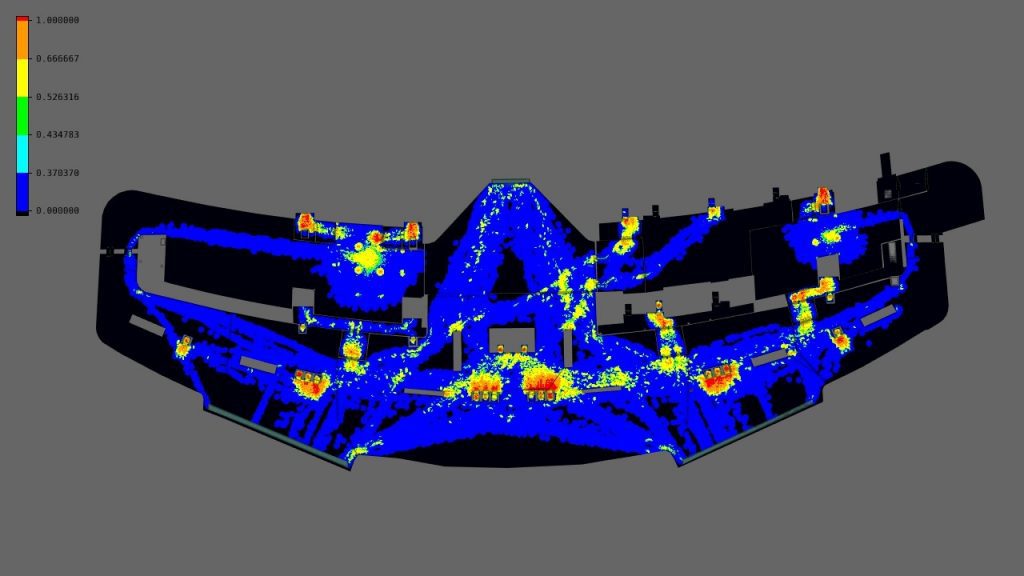 Not surprisingly, getting those people from A to B is critical to the success of the airport, and Oasys MassMotion was used to analyse and improve access to the terminal as highlighted in a recent case study.
Require more information?