Independent consultant Peter Whatling chose Oasys GSA 3D finite element design to model an access ramp for a bridge in Khartoum, Sudan and then to progressively adjust the model in response to emerging issues on site.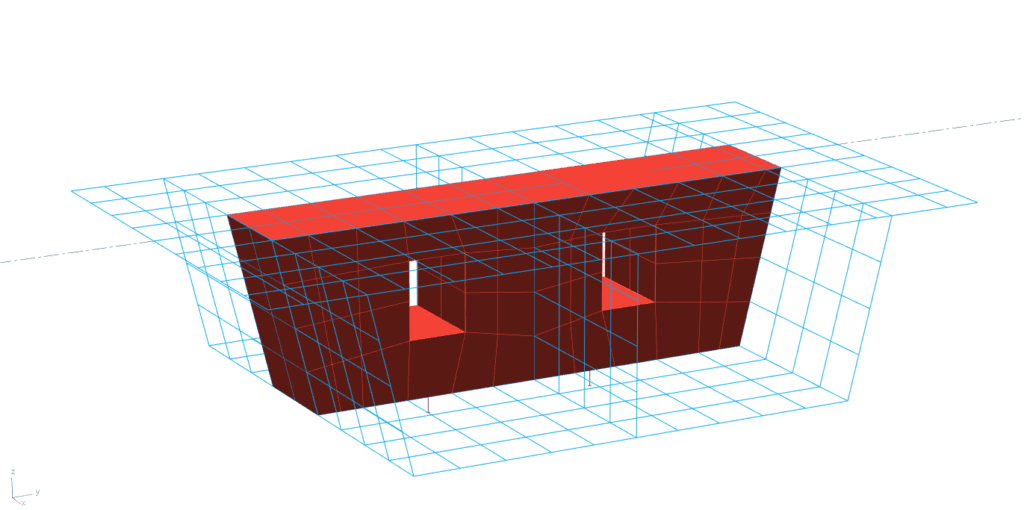 Peter's solution for the ramp was a 5-span reinforced concrete twin cell box, 2m  deep with  each span being 25m. The alignment is straight for 3 spans and then curves at a constant 50m  radius to  meet the existing bridge. To achieve this he created an FEA model using GSA 2D shell elements.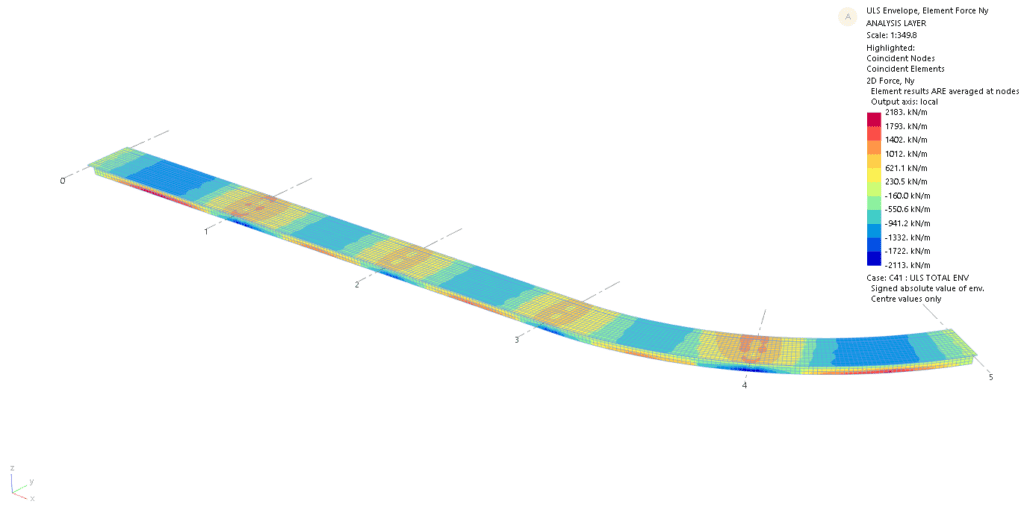 When it was found that the abutment piles had been installed 1.5m out of position on site, Peter was able to increase the length of the first span using GSA's Sculpture tool, which automated the progressive adjustment of element geometries, loading, analysis results, etc. The integrity of the analysis was maintained without further input effort.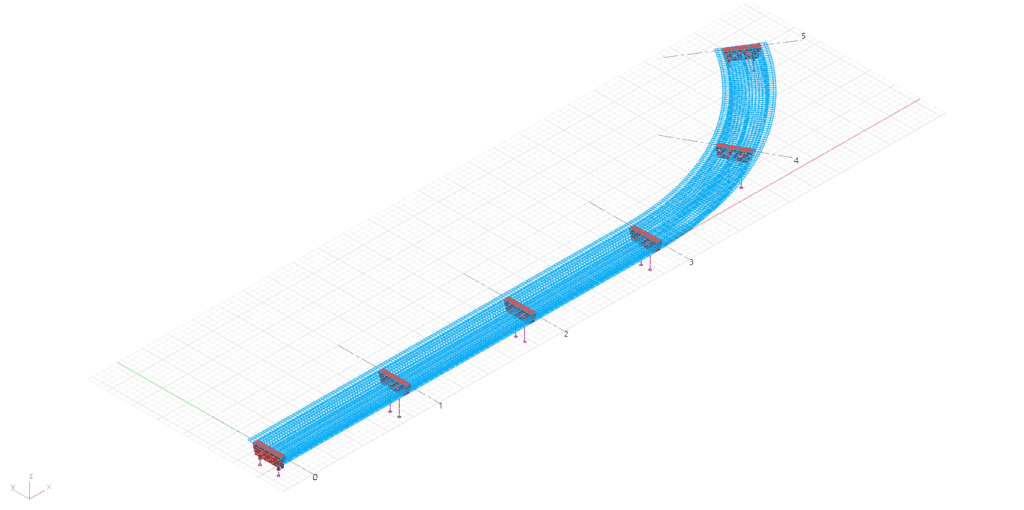 Peter has been using GSA for over 7 years. He says "I semi-retired over a decade ago, but wanted to keep my hand in with projects and challenges that particularly interest me; and Oasys GSA was top of my list for the features and capabilities I needed to continue with some projects.  It is easy to use, and the user manual, whilst by no means an idiot's guide, is a helpful and comprehensive helpmate."  Peter also finds the Oasys helpdesk responsive and useful.