Project Overview
In Amstelkwartier, Amsterdam, a 70-meter-tall hybrid timber-concrete residential building was designed using Oasys GSA by Arup engineers with specific design considerations of all the elements – the optimisation of daylight, water collection, wind and fresh air, green spaces, energy generation and the response to the urban envelope.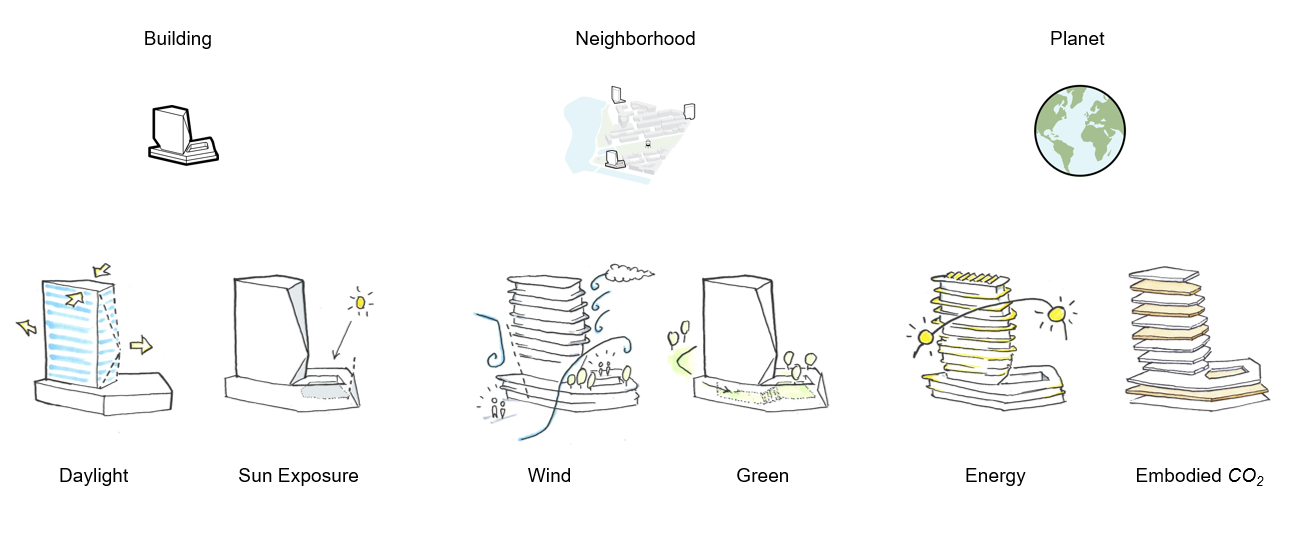 Fig

.

1

Sustainable Design Concept for Elements (© Arup)
With a total gross floor area of 14,800 m2, the building includes 70 medium–sized properties, 74 owner-occupied properties, commercial facilities, a green roof garden, and photovoltaic panels built into the building's exterior.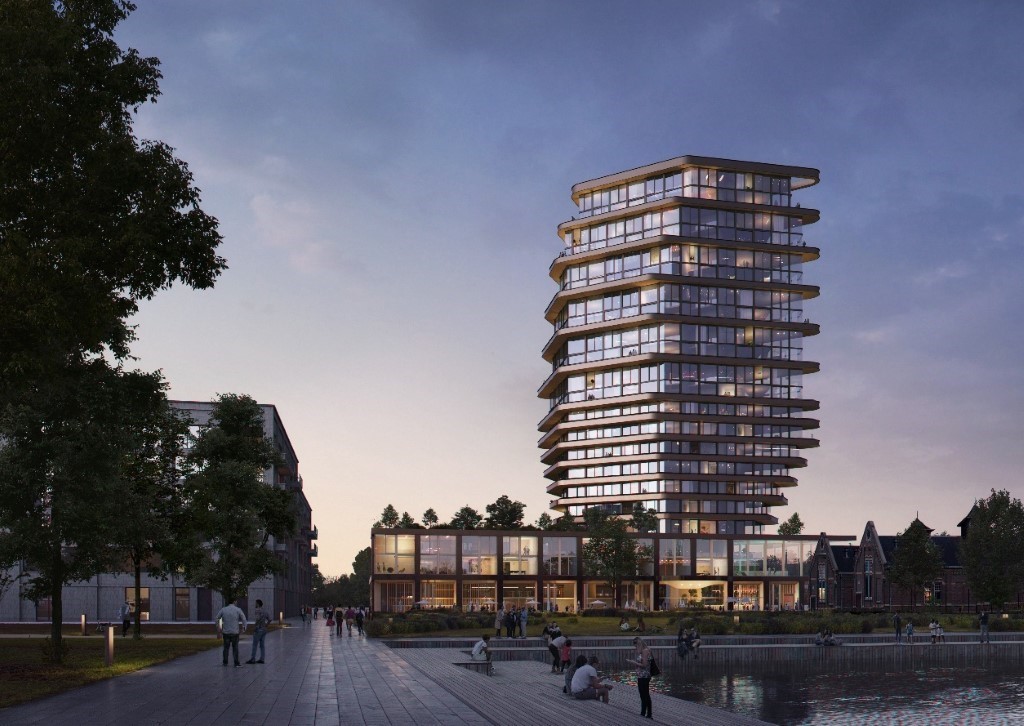 Fig

. 2

 

Render of the final design (© Beauty and the Bit)
How Oasys proved invaluable
For this project, Oasys GSA was used for structural analysis and as the design programme for linking into Rhino and Grasshopper. The workflow began with the creation of the GSA model using Grasshopper and GSA's Application Programming Interface (API). The timber member results were then extracted from the GSA model then designed and optimised to Eurocode 5 using Python, with those results implemented back into Grasshopper. Updated cross-sections and any other changes were then sent back from Grasshopper to GSA using the API. This blend of software proved to be a powerful parametric tool, allowing an extensive and coherent exploration of the building design options.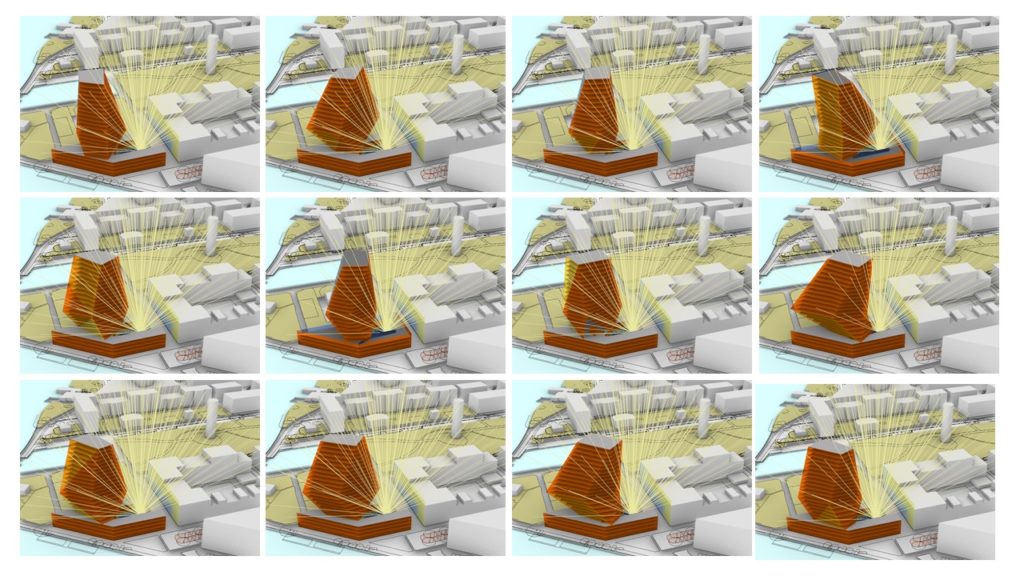 Fig. 3

 

D

esign variations driven by a genetic optimisation algorithm, gradually improving performance (© Arup)
In the early stages of the project, GSA's API was used to automate the design of the timber elements and the faceted silhouette. GSA used in correlation with Rhino and Grasshopper meant that advanced parametric tools could be used by Arup for the design of both the whole structure and the individual members. From the in-depth analysis and intricate modelling of the building using GSA, the project team optimised the timber-steel-concrete hybrid support structure and kept in line with the sustainability objectives by reducing the CO2 footprint by more than 50%. 
Head to the Arup article to find out more about this project. 
Find out more about Oasys GSA's capabilities here.