Globe Theatre, Stockton
MassMotion analysed a range of entry and exit scenarios at Stockton's Grade II Listed Globe Theatre, due to reopen in September 2021 after a £20m+ refurbishment,  to ensure good crowd management on the public highway.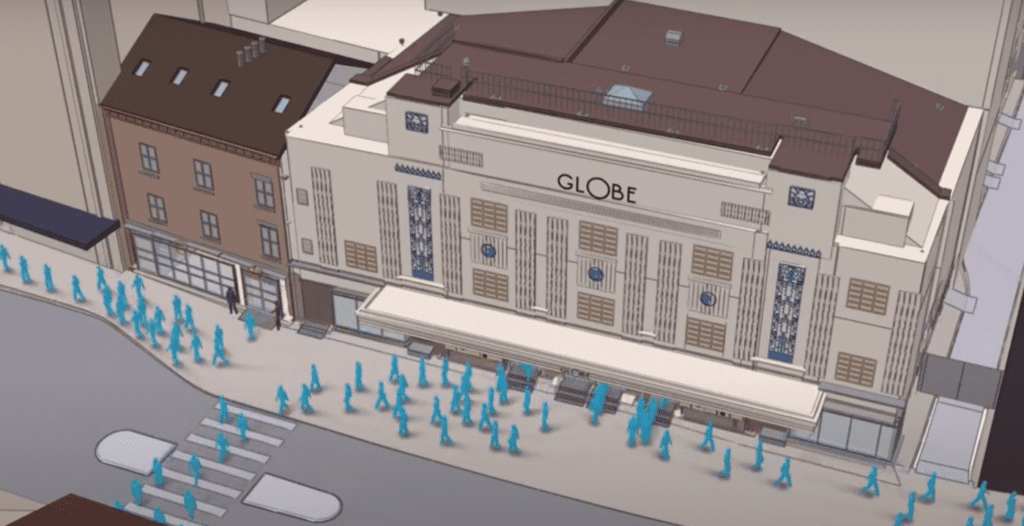 Consultants integrated the theatre's Revit model with the Stockton town centre 3D model to produce comprehensive visualisations and analyses. Now the model has been developed in MassMotion, it can also be used assess customer experience for different events, to address security and social distancing concerns and to optimise use of bars and other facilities.
This ease, economy and speed of model building will be invaluable as designers grapple with the new normal.