The Oasys Piling Bundle is the ideal software package to handle all your Pile design needs.
This webinar walks you through the Oasys Piling Bundle Pro which includes Oasys Pile, Oasys Alp, Oasys AdSec and Oasys ADC. We showcase the recently updated user interfaces, the stages of creating, analysing and assessing the output of models in each software in the bundle and how they can be used together to be utilised for a range of different projects. We also present the interconnectivity between the different components in the bundle.
Pile foundations transmit foundation loads through soil strata of low bearing capacity to deeper soil or rock strata which have a higher bearing capacity. They are useful in regions with unstable upper soil that may erode, or for large structures. Pile foundations are often required to resist lateral loading too. Lateral loads come from a variety of sources including wind, earthquakes, waves, and ship impacts.
Watch the webinar recording below.
Presenter: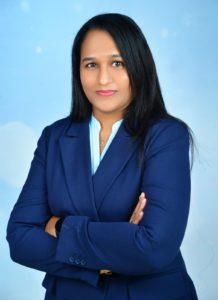 Sissira Pereira | MTech (Geotech Engg) | Application Specialist
Multi-faceted Civil Engineer possessing over 17 years of experience in quality control (civil construction works), geotechnical engineering practices including exploration, analysis, design, report preparation and having a practical experience of all phases of project document production. Applied knowledge in Oasys Geotechnical software and other technical software including CPT-Pro, GINT, AUTOCAD, PIKSEIS, and trained in using basic GIS tools and Image Analysis using ERDAS.