Sponsored webinar with the IStructE
Watch this webinar to discover how the latest features of Oasys GSA and how they enable users to build better models quickly and more efficiently. Touching on how GSA provides transparency of results so users can interrogate their models and extract any results they require.
With GSA, you can analyse the structural design of any structure which needs to be iterated through many cycles of geometry definition, internal force analysis and code design. We also cover the GSA-Grasshopper plugin and how Oasys have made the integration fully customisable by wrapping GSA inside Grasshopper, making it easy for engineers to automate interoperability tasks and create better designs using data.
If you're a structural engineer who analyses and designs anything from small structures to complex buildings, watch this webinar below!
Presenters: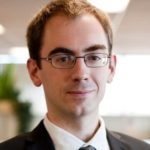 David de Koning | Head of Structural Products
Originally trained as a structural engineer, he brings design delivery experience and understanding of designers' needs to software development. He has contributed to many complex building projects throughout his career, including York Lions Stadium, the Toronto-York Spadina subway extension and Billy Bishop pedestrian tunnel , and the Mattamy National Cycling Centre.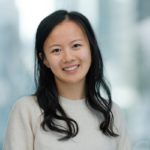 Angela Hu | M.S., BASc, PE | Senior Product Manager
Angela connects with end users to determine critical pain points and works with developers and designers to bring to life the latest features in GSA. Previous projects include Hudson Yards, Riyadh Metro, large art museum in Abu Dhabi, California Northstate University Medical Center, Alexandria Center for Life Sciences, and various sculptures and installations.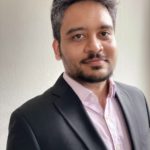 Aditya Tiwari | M.Sc., B.Eng(Hons) | Senior Product Manager
Aditya assists end users with model reviews, support, and training for Oasys structural products. Aditya also acts as an engineering consultant to the sales and marketing and product development teams. He has worked as a structural engineer on international projects ranging from complex industrial structures to large scale art installations. Some projects are the Vehicle Assembly Building at the Indian Space Research Organisation, Bahrain FIFA stadium, Albright Knox gridshell.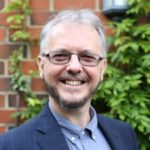 Peter Debney | Dip.Comp, BEng (Hons), CEng, FIStructE | Senior Application Specialist
Peter Debney is a Chartered Engineer and a Fellow of the Institution of Structural Engineers (IStructE), as well as a member of the International Association for Bridge and Structural Engineering (IABSE). He is the senior consultant, structural application specialist, support manager, and quality manager for Arup in the Oasys software group. He has been a Visiting Professor at the University of Bradford and is a visiting lecturer at several universities. He is a regular public speaker and has published a book on Computational Engineering.