Oasys Gofer is the next generation tool for geotechnical analysis, providing you with seamless and time saving solutions for a range of different projects.
At the end of 2022 we launched Gofer, our first cloud geotechnical analysis tool. Since then, we've been busy adding new features and making improvements, meaning that Gofer is becoming more versatile and capable of modelling a wider range of geotechnical problems.
In this webinar we recapped on Gofer's capabilities, the possibilities Gofer unlocks and the benefits of cloud. We showcased several features and improvements whilst demonstrating example models and short videos.
Watch below to find out how geotechnical FEA has been reimagined with Oasys Gofer.
Presenter: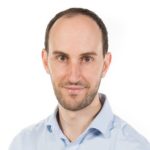 Mark Skinner | Oasys Geotechnical Product Portfolio Manager | Associate at Arup