Sponsored webinar with Blooloop
Oasys MassMotion allows users to test an unlimited number of designs to produce reliable solutions optimising area layouts. It provides valuable information to support the operational planning of theme parks and attractions as well as enhancing guest experience to maintain guest flow and minimise areas of overcrowding. It provides the ability to measure the effectiveness of a space by simulating the interaction of crowds, helping to determine capacities, staffing requirements and operational procedures during the early design stages of a project. 
In this webinar you will learn how Firefly Creations uses MassMotion to support their theme park and attraction designs to enhance guest experience, maximise revenues, ensure efficient queue line operation and optimise overall pedestrian flow from individual attractions to whole resorts. You will discover how utilising our versatile pedestrian simulation software can help save time and provide cost-effective solutions. Following the four steps for using MassMotion for pedestrian experience design, this webinar offers an insight into how you can implement MassMotion into your workflows for a variety of projects. 
Create | Simulate | Analyse | Revise 
Watch the recording below.
Read more about the webinar here.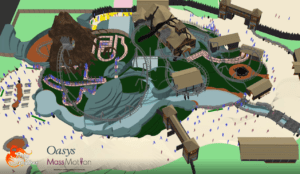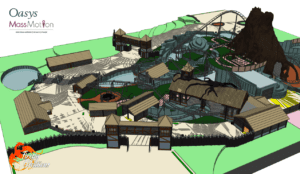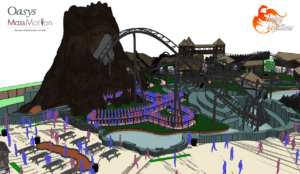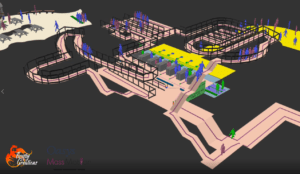 Presenters: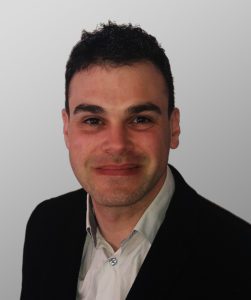 Andrew Porter
Andrew leads creative teams, architects and engineers to deliver unique themed attractions across the leisure industry. He drives forwards the creative vision from identification of the initial concept through to full creative delivery.  His experience includes themed lands, roller coasters and water parks, all with strong storytelling at their heart to take friends and families on epic emotional adventures.  
With a background in interior architecture and theatrical design, Andrew ensures spatial and technical requirements are fully considered from the very start of a project so focus can remain on creative storytelling and transporting guests into incredible new worlds. Through the development of strong narratives and skilfully choreographed show and ride sequences, he creates experiences to emotionally connect with guests and create moments of anticipation, amazement and excitement that will leave them running to the entrance to ride again!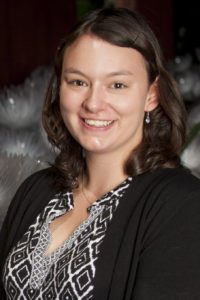 Michelle Hicks
Michelle combines her experience in design, engineering and project management with creativity to lead the development of attractions and experiences. She has successfully delivered projects for theme parks, water parks, zoos & aquariums, always focusing on the identification of innovative solutions to push the boundaries of creativity.  
Bringing together her background in civil engineering and in-depth knowledge of theme park technology, she streamlines the design process by leading unified teams combining creative and technical skill sets. From initial conception through to completion Michelle coordinates design and construction teams and integrates their work seamlessly to create incredible experiences within budget and programme constraints.