We launched Oasys Gofer in October 2022, and since then the team have been working hard to make it applicable to even more geotechnical modelling situations!
The new features we have added to Gofer mean that it is more flexible than ever before. You can now specify interfaces in Gofer to control the friction between soils and structures. Props have been added to help you model flexible retaining walls, represent structural slabs and similar. You can now connect two structures together using a node link to transfer forces between them. The node links can represent the free part of a ground anchor, a tie bar or other connection. We have now made it possible to plot the envelope of results across all stages on structure and cross section result graphs. Finally, moment loads can now be drawn in Gofer.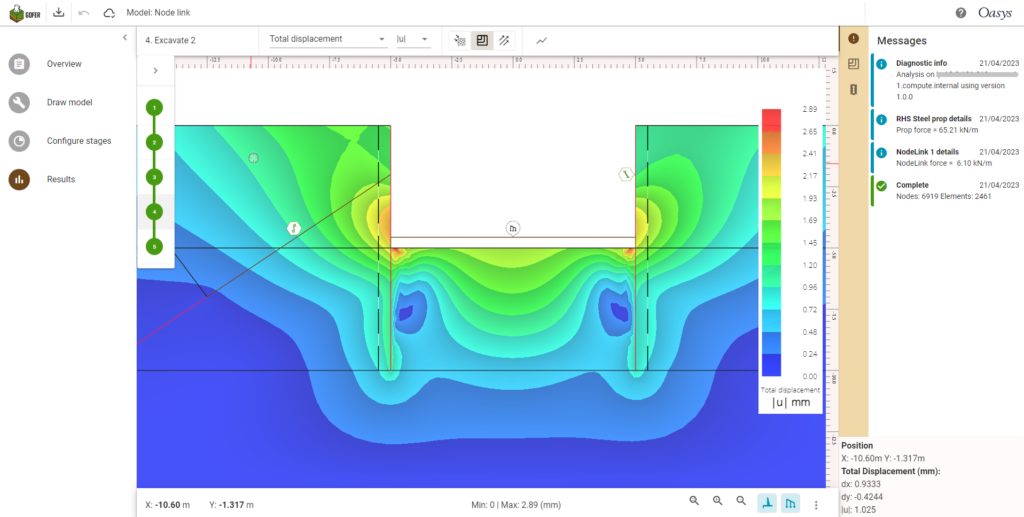 We're continuously improving Gofer to help you carry out every day geotechnical analysis efficiently and effectively, and to increase the range of things you can model with Gofer. The new Example models tab presents you with validation models (comparing Gofer to published solutions) and case studies (using Gofer to analyse real situations). We show how results produced by Gofer compare to results produced by other geotechnical software. You can even copy the Gofer models used straight into your model list and view them yourselves.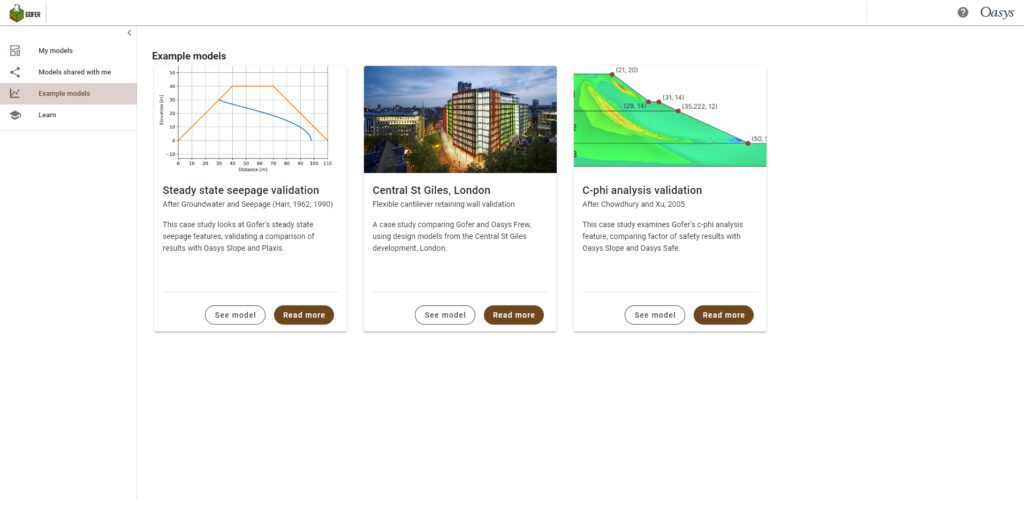 Our new Learn tab presents you with a number of short videos which show you how to do specific things in Gofer. We're conscious of our users' busy time schedules, so we've provided the resources you need to get to grips with Gofer and get started quickly.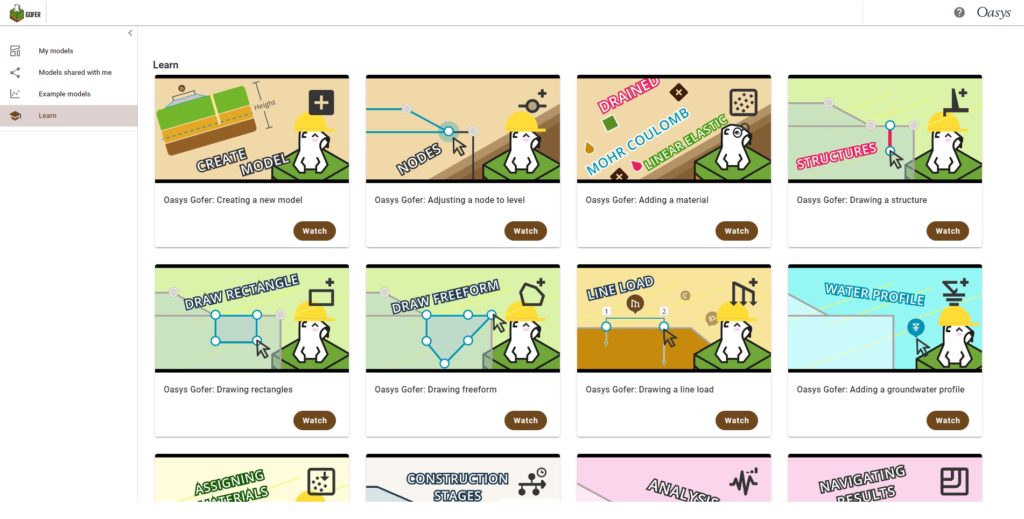 As well as these features we've made a significant number of improvements behind the scenes, meaning Gofer will be smoother, faster, and easier to use.
We're committed to ensuring that the user experience of Gofer is as seamless as possible, and we welcome any feedback. Sign up for your free 14-day trial today and let us know how you get on!
To find out more about how you can use Gofer for your projects, watch this webinar recording.
Require more information?