The Blooloop V-Expo took place in early October 2021, with the Blooloop Innovation Awards in partnership with Area 15 as part of the expo. The awards were an opportunity for different visitor attractions businesses across the globe to showcase their "Spirit of Innovation". Searching for ground-breaking and unique projects, products and services that push the boundaries of what has never been done before, worldwide entries were invited to share their work in a variety of ways: the design of the next generation of rides and attractions; the creation of transformative technologies; cutting edge developments in sustainability; marketing and leadership.
"2020 presented unique challenges worldwide, and we have seen companies within our industry respond with incredible dynamism and imagination. These awards seek to showcase that spirit of innovation." – Blooloop.com
Out of the 14 categories, Oasys entered the Technology category which recognised the latest technologies that are enhancing visitor experience and the next generation of attractions. We were thrilled to be able to showcase Oasys Advanced Pedestrian Simulation Software, MassMotion, alongside other spectacular projects. Oasys worked in conjunction with Firefly Creations to support the design of new theme park lands and attractions by simulating guest behaviour to advise on capacities, attraction throughputs and highlight pinch points.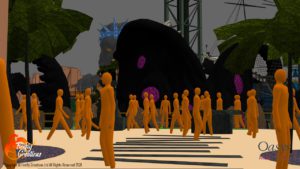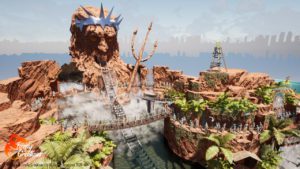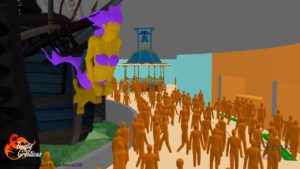 Oasys MassMotion Software proved to be an effective tool in the creation of themed park land, Kraven Cove, through the generation of a detailed simulation and comprehensive analysis of guest movement. From the extensive information the simulation provided, we can identify and diagnose potential capacity, flow, and congestion issues. This meant that solutions could be underlined at the design stage, allowing for issues to be fixed early, thus, saving time. This ensures that informed decision making could be carried out further into the design process.
We are proud to have been able to open people's eyes to the world of Oasys MassMotion and we are honoured to have been a part of the awards amongst many other established entries. We congratulate all the winners of each category.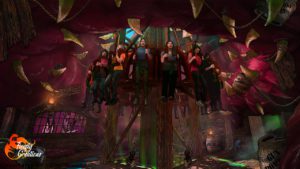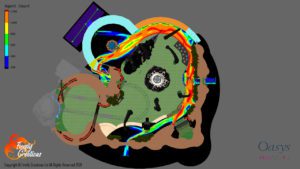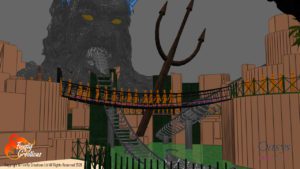 Want to learn more about Oasys MassMotion? Register here for the Oasys MassMotion 11 Webinar to see the progress we have made in the development of our award-winning software.

Require more information?