Oasys were pleased to support the Numerical Methods in Geotechnical Engineering 2023 Conference as a platinum sponsor.
Thank you for joining us at NUMGE2023, our very first event sponsored by Oasys Gofer!
It's been an incredible experience connecting with all of you. We truly value the opportunity to get to know each and every one of you. If you have any questions or want to continue the conversation, don't hesitate to reach out to us at [email protected].
A heartfelt appreciation goes out to everyone who took the time to visit us and discuss Gofer.
Stay tuned for more exciting events in the future!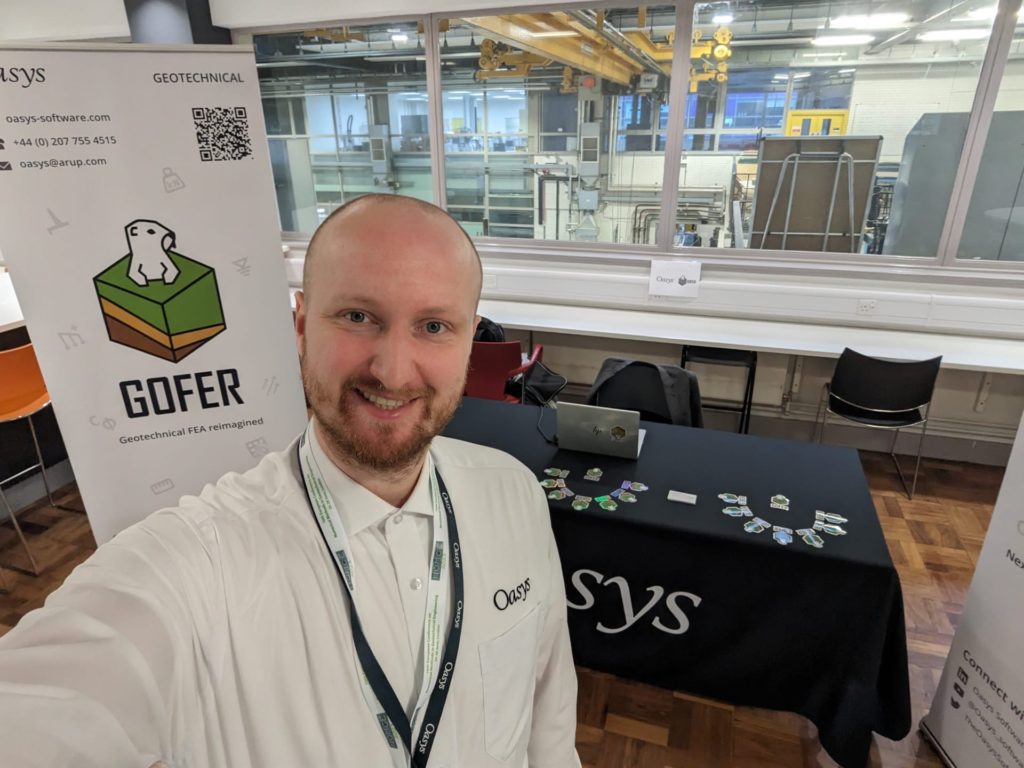 Oasys Business Development Manager Norbert at NUMGE