Oasys are pleased to support the BGA Annual Conference for the fourth consecutive year.
The conference will be celebrating 70 years of BGA and the next 70 years of innovation in geotechnical engineering. This is the key event in the annual calendar of the UK's principal association for geotechnical engineers.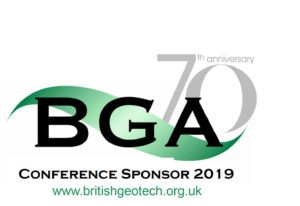 Oasys Geotechnical Application Specialist and University Liaison, Zeena Farook, will be attending and exhibiting at the BGA Annual Conference, showcasing the latest technological advances from the Oasys Geotechnical product suite.
It is an all day day event but you will need to register in advance, please check the BGA website for more details:
https://www.britishgeotech.org/events/181-bga-annual-conference-2019