Simulation Modelling Services Pty Ltd (SMS), an Australian specialist in decision support solutions with clients across transport, defence, logistics and manufacturing sectors, has identified MassMotion as its preferred crowd analysis solution. As well as using MassMotion for its own consultancy projects, SMS is now distributing and supporting the Oasys software.
Comprehensive data analysis is an important springboard for success, but the best results involve converting that data into scenario models that reliably predict outcomes or identify barriers to success. "Opportunity lies within the ability to unlock the meaning behind data, especially as the volume of data is dramatically increasing," says SMS managing director Lucas Stretton.
SMS also distributes and supports Rockwell Automation's Arena business process simulation software. Having increasingly seen the relevance of pedestrian simulation and the value it can add to planning and decision making, the addition of MassMotion to the SMS offer has been a logical progression.
www.simulationmodelling.com.au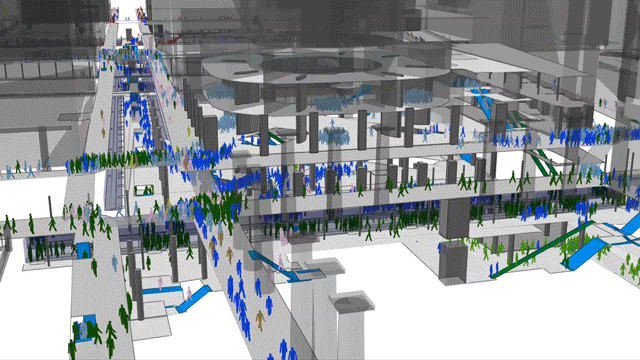 Require more information?