40 years of software development
2016 marks the 40th anniversary since Oasys was born. However, that's not when our story actually begins, pre-1976 an internal development group named Arup Computing was behind innovative geotechnical software used internally by Arup. Then in 1976, as demand grew from ex-Arup staff for the software, Oasys was formed from the DNA of Arup Computing in order to begin selling its software to ex-Arup employees. Demand continued to mature which inevitably led to the incorporating of the company to Oasys Ltd in 1979.
Oasys Ancestry
The timeline below illustrates our long heritage of creating software tools, which started with programmable calculators in the 1970's before expanding into mainframes, PCs running DOS, Unix and Windows. Over time the tools have been adapted and expanded to meet the needs of different countries and disciplines.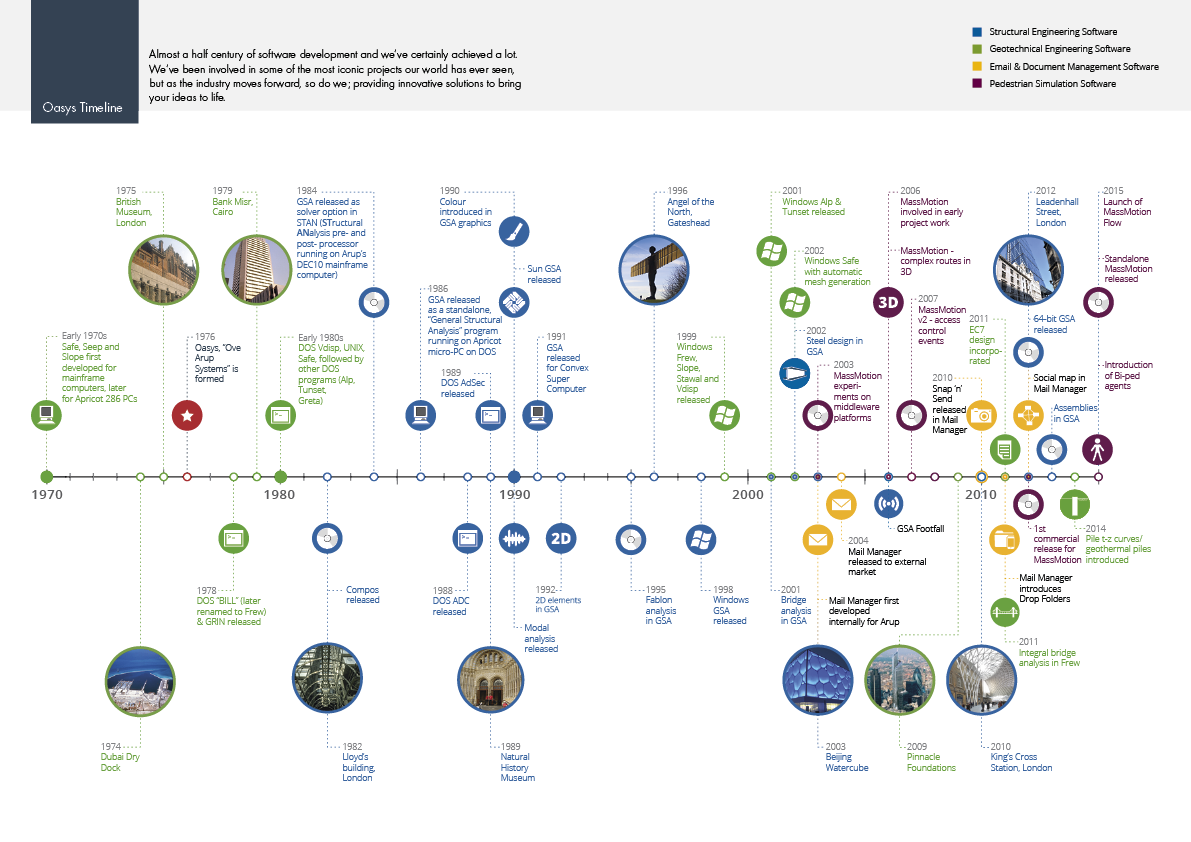 Whether it's general improvements to provide better user experiences, optimisation and faster processing, or developing specialist tools, we are continually improving our software and enabling you to take it further still via our expanding library of programming interfaces.
Require more information?