Oasys Xdisp version 19.4 released
Oasys Xdisp has transformed the ease and speed of calculations of ground movements arising from tunnelling and embedded wall excavations, and of subsequent building and utility damage assessments.
The latest release of Oasys Xdisp (Version 19.4) provides improved utility damage assessment calculations.  Pullout and rotation are assessed for jointed utilities. Strains are assessed for both jointed and unjointed.  Separate factors may be applied to rotation, pullout and strain results.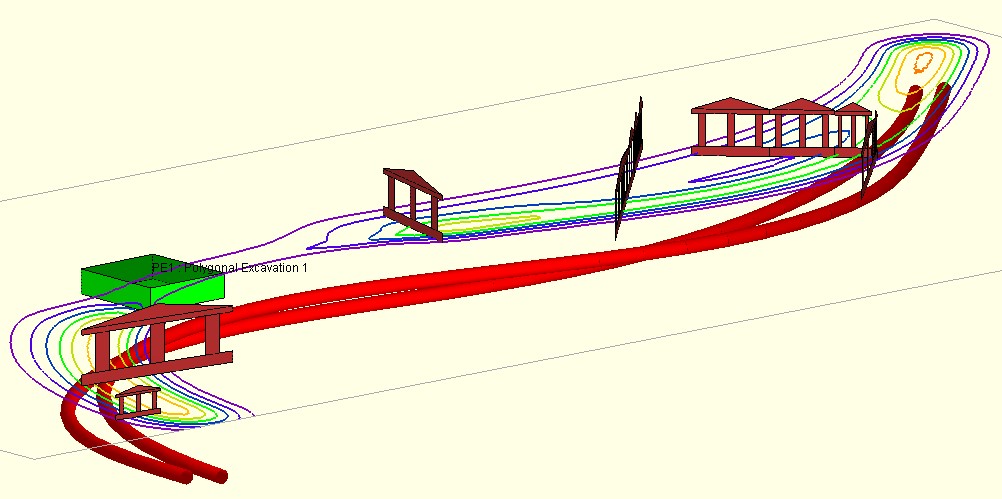 The program has been upgraded from 32 to 64 bit, so with greater speed very large data sets can be analysed and their results interrogated.
Xdisp now reads Pdisp data files, enabling building and utility damage assessment calculations in Xdisp using ground movement results from Pdisp (i.e. from imposed loads), or using the combined ground movement results from both Xdisp and Pdisp analyses.
Xdisp allows both specific and generic damage results to be calculated.  Generic results give an initial view of the likely areas of concern, without the need for precise building or utility damage locations.
Require more information?