Oasys Suite 18.0 released
Helping engineers achieve great results
This new version of the software has exciting new features and updates within PRIMER, D3PLOT, T/HIS, REPORTER and SHELL to help you power through your workflow and achieve high-quality results.
Key highlights:
D3PLOT Viewer – a brand new 3D web viewer to transform the way you review, communicate, and deliver engineering analysis

Power through your workflow by running LS-DYNA directly from PRIMER

 

Impactful communication of your results with animations in REPORTER and MP4 movie output in D3PLOT
Easier access to the powerful implicit analysis solver through a new tool for quick and easy set-up of implicit analyses
Find out more about the new features in this YouTube playlist.
Download Oasys Suite 18.0 now ⇓
---
New features in detail

Introducing D3PLOT Viewer, a brand new 3D web viewer for LS-DYNA simulations.
D3PLOT Viewer has the power to transform the way that you review, communicate, and deliver engineering analysis:
Explore results together in 3D in team meetings and design reviews
Share animated 3D models with designers and suppliers
Give your clients added value with 3D project deliverables
Learn more about D3PLOT Viewer here.
Improved usability, speed and performance across the Oasys LS-DYNA Environment
New seatbelt creation tools for fully fabric seatbelts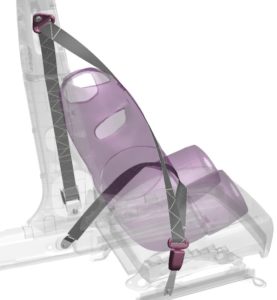 Animations supported in REPORTER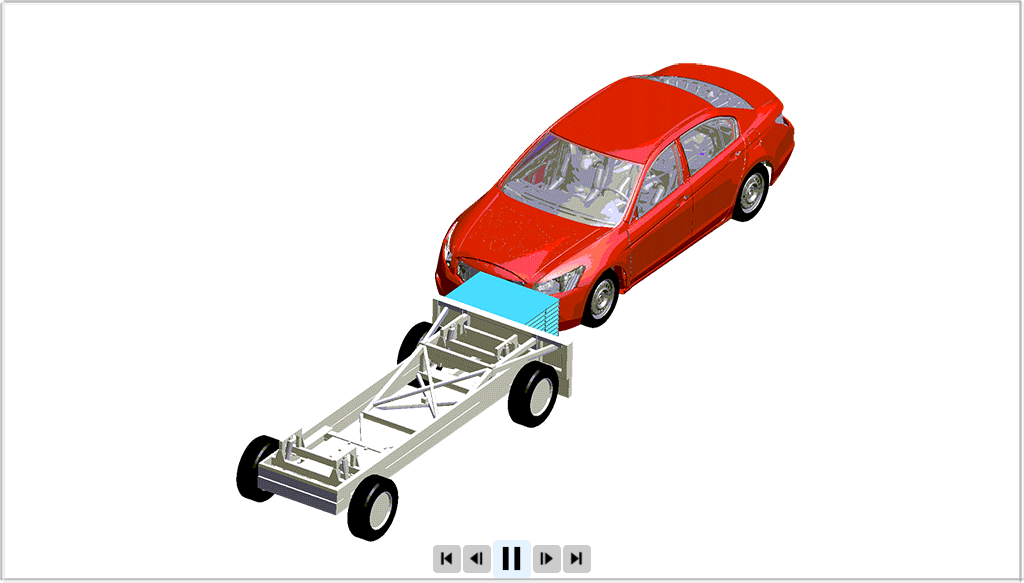 Other speed and performance highlights
MP4 movie input/output is now available in D3PLOT
Improved multiple cut-section functionality in PRIMER and D3PLOT
Further additions and improvements to the HIC area calculator tool
Pedestrian run builder – new tool to make it quick and easy to build new models from existing pedestrian "sweeps"
Support for ISO-MME format in T/HIS
Further user colours support
More integration and automation tools
Script GUI Builder to build bespoke tools quickly and easily

Other integration and automation highlights
New and improved REPORTER templates – including for MPDB
Upgraded JavaScript "engine" to improve performance and expand functionality
Tool to allow easy transfer of deformed geometry and other information between D3PLOT and PRIMER
New options to make it easier to automate post-processing using the Oasys SHELL
Latest expert tools for LS-DYNA models
Implicit setup tool for easier access to this powerful solver

Other expert tool highlights:
Enhanced LS-DYNA keyword support including R12/R13
Improved support for contacts with SOFT=2 define
Creation and management of SPR (Self Piercing Rivet) type connections
Ability to run LS-DYNA directly from PRIMER
Improved support for IGA LS-DYNA models
Addition of a tool to aid encryption of LS-DYNA models
Improved support of *EM (Electro-Magnetic) LS-DYNA models
Improved support for human body models
---
Want to know more?
Join us for the forthcoming Oasys LS-DYNA Virtual Update Meeting 2021 to hear from the Oasys Software Developers about the latest features detailed above.
With a virtual event room to explore and presentation sessions throughout the day, this event is the perfect opportunity to learn about the Oasys LS-DYNA Environment, hear from others using the software, and catch-up with friends and colleagues from the LS-DYNA industry.
Documentation
You can also take a look at the 'new features' documentation for more information:
Release notes outlining new bug fixes are available to download here.
Oasys 18.0 is available for 64-bit architectures on both Windows and Linux.
---
Licensing
This latest version of the Oasys Suite will only use the LM-X licensing platform to provide an increased level of license security. FLEXlm is not used for Oasys Suite licensing from version 18.0 onwards.
To ensure you're ready to enjoy all the great features Oasys Suite 18.0 will bring, we recommend you update all your Oasys Suite license servers and files as soon as possible.
Action to take
If you're using a floating network license you will need to install the LM-X license server software (version 4.9.24). The LM-X software and supporting documentation are available to download here.
You will also need a new license to be able to run Oasys Suite 18.0. Please request this from Oasys Ltd or your Oasys distributor (click for contact details).
Backwards compatibility
The Oasys Suite 18.0 LM-X license file and license daemons are backwards compatible for all currently supported versions of Oasys Suite. This means that any existing 17.x, 16.x, and 15.x software will continue to work with new LM-X license files and servers.
---
If you have any questions about this new release or need support upgrading please get in touch.