Oasys Suite 19.0 released
Helping engineers achieve great results
Oasys Suite 19.0 is the latest release of the comprehensive LS-DYNA PRE and POST processing suite. For many years, the Oasys software has been helping engineers power through their LS-DYNA workflow. Oasys has all the tools required for you to build your models quickly and efficiently. From creating connection data and fitting seatbelts, to automatically post-processing your many analyses, Oasys helps you visualise your results quicker.
Our support for LS-DYNA is paramount. The Oasys software supports all the latest features in LS-DYNA. Our comprehensive LS-DYNA checking tool ensures that any analysis issues are captured early on, saving time when deadlines are tight, and providing results you can trust. 
This new version of the Oasys LS-DYNA Environment has exciting new features and updates within PRIMER, D3PLOT, T/HIS, REPORTER and SHELL to further enhance your ability to succeed in producing high quality models and results quickly. 
Key highlights:
Many new additions and updates to automotive tools across PRE and POST processing, including pedestrian, occupant, and full crash models

 

New interactive ways of modifying the user interface to meet your needs and speed up how you work

 

Comprehensive support for new LS-DYNA data across the workflow
Download Oasys Suite 19.0 now ⇓
---
New features in detail
Improved usability, speed and performance across the Oasys LS-DYNA Environment
New additions and functionality for Crash Test Setup – making it easy to set up crash analyses in a consistent way: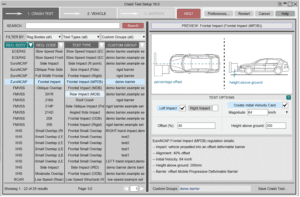 New ICFD assessment

template

–

quickly

see the outcomes of your ICFD analyses

: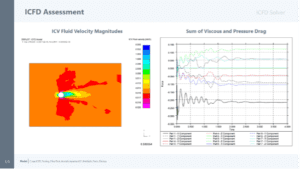 Other speed and performance highlights:
New "Favourites" menu to speed up your PRIMER workflow
Improved multiple cut-section functionality in PRIMER and D3PLOT
Improvements and additions to the Pedestrian Markup Tool
Further additions and improvements to the Pedestrian HIC area calculator tool – linking to your results data in D3PLOT and T/HIS
New interactive method for arranging multiple windows in D3PLOT and T/HIS
Support for HDF5 format in T/HIS
Further user colours support
Further integration of the Oasys Suite and Automation Tools
New IIHS Side MDB Impact 2021 template: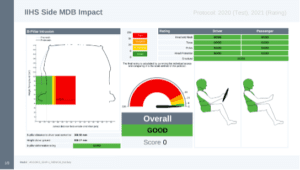 Other integration and automation highlights:
New and improved REPORTER templates – including for MPDB
Upgraded JavaScript "engine" to improve performance and expand functionality, including adding support for EC6 modules
Tool to allow easy transfer of deformed geometry and other information between D3PLOT and PRIMER
New options to make it easier to automate post-processing using the Oasys SHELL
Latest expert tools for LS-DYNA models
New curve processing functions in T/HIS (e.g., Bessel filter and MADM):

Other expert tool highlights:
Enhanced LS-DYNA keyword support including R13/R14

Improved creation methods for "patch" adhesive connections

 

Additional controls for mesh created for HAZ spotweld connections

Improved support for IGA LS-DYNA models

 

New functionality for the encryption tool – aids encryption of LS-DYNA models

 

Further support for human body models

 

Improved support for *COMMENT – "anchoring" comments to specific keyword blocks

 

New contact penetration checking tree – makes it easy to navigate through and investigate penetrations in your model

 
---
Documentation
For information about the above new features and other additions, please see the detailed PDFs:
This version is available for 64-bit architectures on both Windows and Linux.
Release notes outlining the new bug fixes, can be downloaded here.
---
Want to know more?
We'll be re-opening our virtual exhibition space to introduce more information about the new features of Oasys Suite 19.0.
Join us in a couple of weeks' time in the Oasys Hub to explore additional content relating to this release. You'll also have an opportunity to give your opinion on, and let us know how you use the Oasys software and be part of shaping the future of our products and services.
More information will be shared soon.
---
Licensing
This latest version of the software will only use the LM-X licensing platform to provide an increased level of license security.  
Action to take
If you're using a floating network license you will need to install the LM-X license server software (version 5.2). The software and supporting documentation are available to download here. 
Backwards compatibility
The Oasys Suite 19.0 LM-X license file and license daemons are backwards compatible for all currently supported versions of Oasys Suite.
---
If you have any questions about this new release or need support upgrading please get in touch.