Oasys Suite 20.0 released
Helping engineers achieve great results
Oasys Suite 20.0 is the latest release of the comprehensive LS-DYNA PRE and POST processing software. For many years, Oasys software has been helping engineers to power through their LS-DYNA workflow with all the tools required to simplify complexity and deliver results.
Our support for LS-DYNA is paramount, and the Oasys applications support all the latest features in LS-DYNA. Our comprehensive LS-DYNA checking tool ensures that all analysis issues are captured early on, saving time when deadlines are tight, and providing results you can trust.
This new version of the Oasys LS-DYNA Environment has exciting new features and updates within PRIMER, D3PLOT, T/HIS, REPORTER and SHELL to enable you to quickly produce high quality models and results.
Key highlights:
Many new additions and updates to automotive tools across PRE and POST processing, including pedestrian, occupant, and full crash models
New 'workflows framework' to link PRE and POST activities
New annotations functionality to make it easier to share results, insights, and solutions
Comprehensive support for new LS-DYNA data across your simulation workflow
Find out more about the new features in this YouTube playlist.
Download Oasys Suite 20.0 now ⇓
---
Why choose Oasys Suite 20.0?
Quality models and results
The Oasys tools ensure the models you produce, and the results achieved, are high quality, error-free and credible. Model interrogation tools, such as "Find attached", "Mass calculation", cut-sections, cross-references and "Model modified" make it easy to inspect the detail of your models. The best-in-class model checking tool, alongside other checking tools – including load profile, decomposition, contact penetration, and element quality checks – make it quick to identify and correct any errors.
The powerful post-processing tools available within Oasys Suite 20.0 – such as "Shift deform", force outputs, analysis and test comparison tools, and load path analysis – make it easy to gain insight into results and share with colleagues and collaborators.
Other Oasys Suite 20 features for quality models and results include:
Annotations in D3PLOT, to highlight and share key areas of interest. Annotations will also soon be available in D3PLOT Viewer, our web-based results collaboration tool
Further improvements to the cut-section tools across PRE and POST processing, to make it quicker and easier to view model data in the way you want
Improved support for User Defined Materials
Improved encryption tools to make it easier to create encrypted models and protect your data when sharing
GLB interactive models embedded directly in REPORTER templates

Complete LS-DYNA Support
LS-DYNA is at the heart of the Oasys Suite and Oasys 20.0 supports all the new features in the latest releases of LS-DYNA. This includes support for all keywords, including the latest keywords for the multi-physics solvers. Oasys Suite 20.0 makes it easy to work with relatively simple models, or the most complex LS-DYNA models, with complete support for *INCLUDE and *PARAMETER (in all their forms), IGA, LS-DYNA output file formats, as well as comprehensive label management tools.
We also provide high quality technical support and training to our LS-DYNA users worldwide.
For Oasys Suite 20.0, new features and functionality have been added to further support the entire LS-DYNA community, including:
Improved support for higher order elements
Support for new IGA LS-DYNA additions
Support across the whole LS-DYNA automotive workflow
The Oasys LS-DYNA Environment has always been at the leading edge of support for automotive engineers. Our comprehensive loadcase setup tools, such as "Crash Test Setup", pedestrian mark-up, dummy/HBM positioning and belt fitting, mass calculation/distribution, and connection creation and management, are used by engineers worldwide to create quality automotive LS-DYNA models.
Our comprehensive post-processing templates provide an out-of-the-box solution for generating results for common loadcases, and our automotive-specific data analysis tools mean that processing raw data to produce the charts you want is quick and easy. Also, PRE and POST processing tools are closely integrated, to allow sharing of information and functionality to streamline the process of working across the entire workflow, from model creation to presenting and discussing results.
For Oasys Suite 20.0, new features and functionality have been added to further support the entire automotive LS-DYNA workflow:
More Human Body Models (HBM) supported and improved positioning functionality for HBMs
Improvements and additions to the Seatbelt Anchorage tool
Further additions to the pedestrian tools, including support of CAD models for markup, and additions to the HIC calculator tool
Seatbelt fitting updates, including auto-rotation of sliprings during positioning
Introducing a "Workflows" framework as an improved way of using LS-DYNA models across PRE and POST processing, including automotive assessments.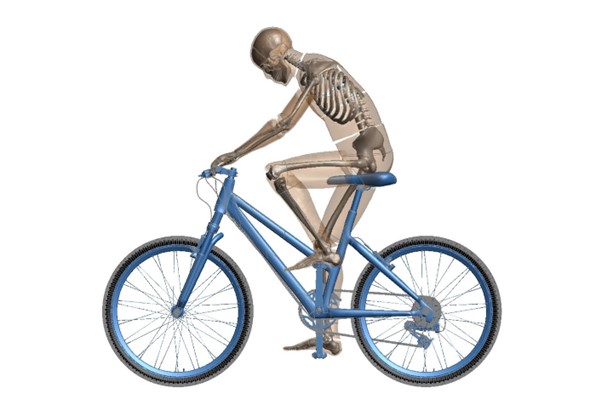 Automate your workflows
The Oasys Suite is fully customisable, and any tool or function can be incorporated into an automated workflow. The Oasys scripting API is a powerful way of extending features, introducing bespoke, organisation-specific functionality, and tapping into powerful functionality to use in new and innovative ways. This can be applied across PRE and POST processing, with model build and post-processing key areas for automation in the LS-DYNA workflow.
For Oasys Suite 20.0, automation and process integration features include:
New API additions and extensions, included new widgets to allow more feature rich bespoke GUI's
New tool for automatically tracking analysis models created, and their history
New options for batch post-processing of multiple analyses
Introducing a "Workflows" framework as an improved way of using LS-DYNA models across PRE and POST processing, including automotive assessments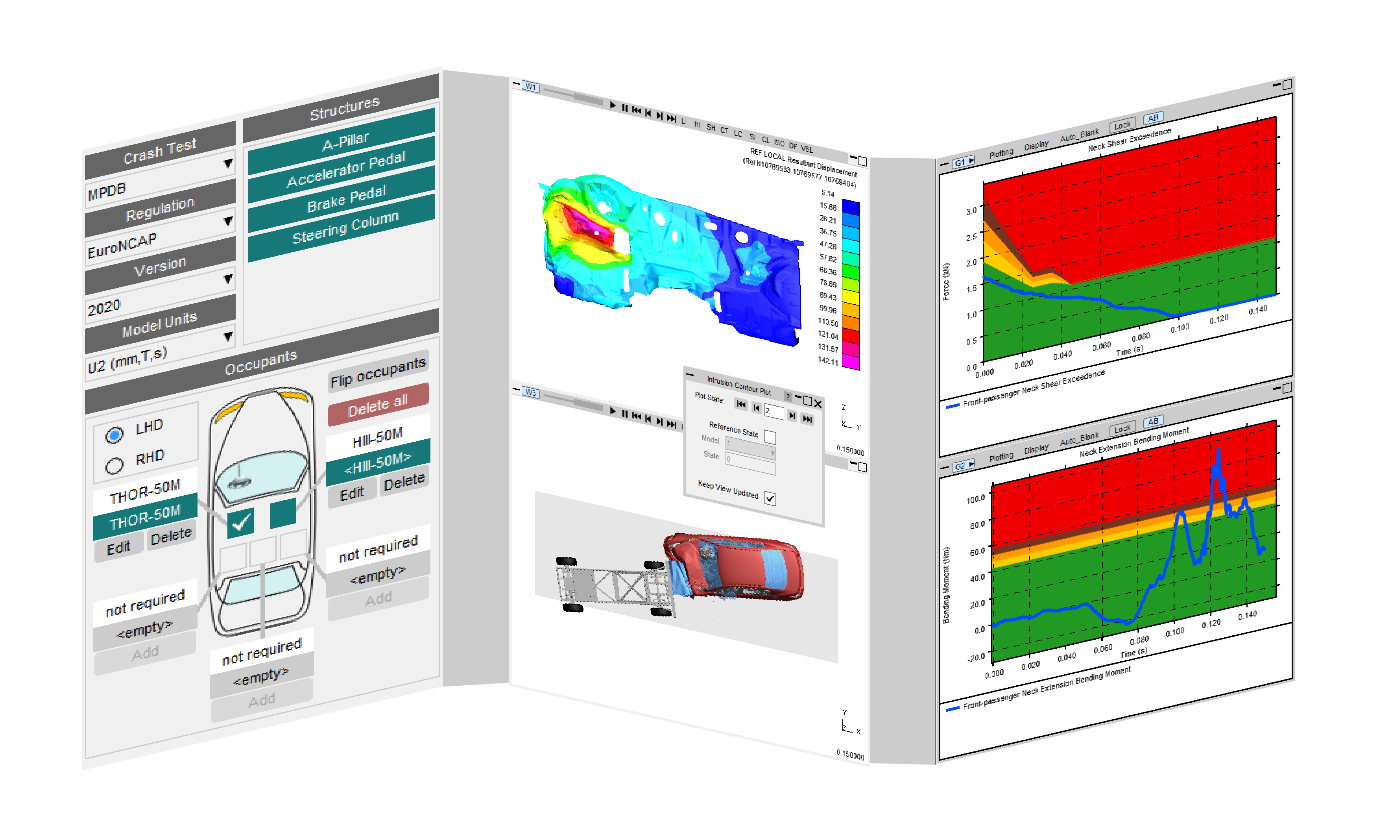 Speed, performance, and ease of use
LS-DYNA models continue to grow in size and complexity as the features available within LS-DYNA increase and more becomes possible using simulation.
The Oasys tools continue to support these increasingly large and complex models. Graphics speed, read/write speed, and check speed are all continuously improved with each release. D3PLOT Viewer provides an easy-to-use lightweight results viewer that allows anyone to interrogate LS-DYNA results, without the need for extensive training.
Oasys Suite 20.0 includes the following enhancements that make it easier to work with LS-DYNA models:
Oasys software technical manuals are now more accessible, with Google translate built in and improved search capabilities – visit help.oasys-software.com
Customisable menus to suit your individual way of working
New REPORTER template format to contain more embedded media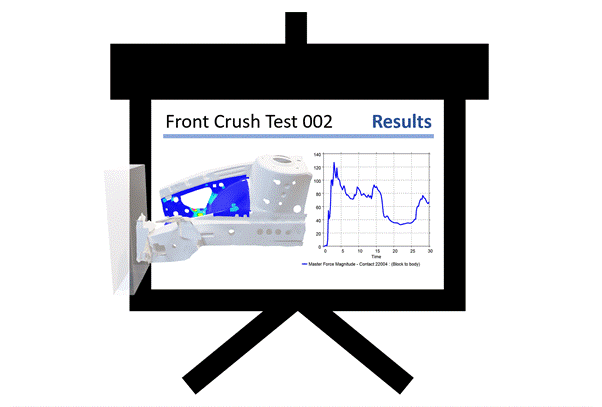 Other highlights:
Meshing updates to improve remeshing during HAZ connection creation
New measure features, including Node-to-Line
Assign mass "dry run" addition
CORA correlation tools additions
Method for linking human model trees and mechanisms – provides the ability to position ATD's and HBM's on bicycles and interactively move pedals/limbs realistically
---
Documentation and help
For information about the above new features and other additions, please see the detailed PDFs:
This version is available for 64-bit architectures on both Windows and Linux.
Release notes outlining the new bug fixes, can be downloaded here.
With the release of Oasys Suite 20.0 we are pleased to announce an updated training course schedule, updated webinar schedule and a new portal for the Oasys Suite technical manuals:  help.oasys-software.com. This new help hub provides a more accessible way of accessing Oasys content, including integration of Google Translate.
---
Want to know more?
Our UK Oasys LS-DYNA Conference 2023 will take place on the 8th of June at the Hyatt Regency Hotel in Birmingham, UK.
This annual event is a unique opportunity for simulation experts, industry professionals, and academics to come together and explore the latest advancements in the Oasys and LS-DYNA world.
More information and registration.
---
Licensing
This latest version of the software will only use the LM-X licensing platform to provide an increased level of license security.
Action to take
If you're using a floating network license you will need to use the LM-X license server software (version 5.2). The software and supporting documentation are available to download here. If you updated to v5.2 for Oasys 19.0/19.1, you will not need to update for Oasys 20.0.
Note Oasys 20.0 will be the last release to support RHE7 (as RHE7 will reach "End of life" in June 2024) – please see the release notes for more information.
Backwards compatibility
The Oasys Suite 20.0 LM-X license file and license daemons are backwards compatible for all currently supported versions of Oasys Suite.
---
If you have any questions about this new release or need support upgrading please get in touch.