Oasys Suite 20.1 now released
The Oasys LS-DYNA team announce the release of their 20.1 software suite
The Oasys LS-DYNA team are excited to launch the latest version of their comprehensive PRE and POST processing suite. For years, Oasys software has been supporting engineers to power through their LS-DYNA workflow with all the tools required to simplify complex challenges and deliver results.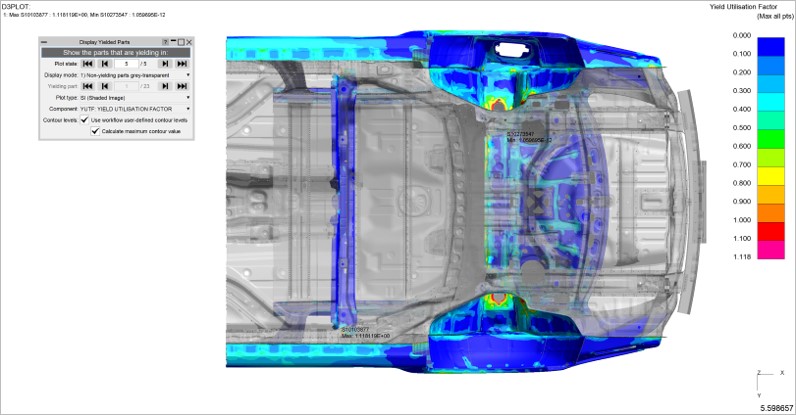 Our LS-DYNA checking tool ensures that all analysis issues are captured early on, saving time when deadlines are tight, and providing results you can trust.
Oasys 20.1 boasts the latest capabilities and tools from 20.0, including:
Additions and updates to automotive tools across PRE and POST processing, including pedestrian, occupant, and full crash models.
The 'workflows framework' to link PRE and POST activities.
Annotations functionality to make it easier to share results, insights, and solutions.
Comprehensive support for new LS-DYNA data across your simulation workflow.
For more information on these features, read our 20.0 news story or to download the latest version of the suite, click here.
Oasys 20.1 release notes
Following the release of Oasys 20.0 in April 2023, the team became aware of issues affecting REPORTER Automotive Library Templates and Automotive Assessment Workflows:
In the Euro NCAP Side Impact and Far Side Impact templates, errors were identified in calculations of shoulder force, head excursion, neck shear force, and chest compression.
In the Automotive Assessment Workflow, errors were identified in calculations of neck bending moment and pelvis compression force.
In the Euro NCAP Far Side Impact 2022 template, an issue was identified with view positioning for image generation.
In the IIHS Side MDB Impact 2021 template, the structural rating was found to be updated only after the report was saved.
All of these have since been resolved, and the updates are now available in Oasys 20.1.
Full release notes outlining any updates can be downloaded here.
Please get in touch with us at  [email protected] if you have any queries.