Oasys Suite 19.1 now released
Exciting updates for the Oasys Suite
The Oasys LS-DYNA team is pleased to announce the release of the Oasys Suite 19.1
Although primarily a bug fix release, this latest version does have an important addition:
CORA & ISO 18571

 
Included with T/HIS 19.1 as a JavaScript is a new correlation tool that implements calculations according to CORA[1] and ISO 18571[2] methods. 
You can use the T/HIS CORA tool to compare your LS-DYNA simulation results against other simulations, or against physical test data. 
The CORA and ISO 18571 correlations can also be automated via the T/HIS JavaScript API.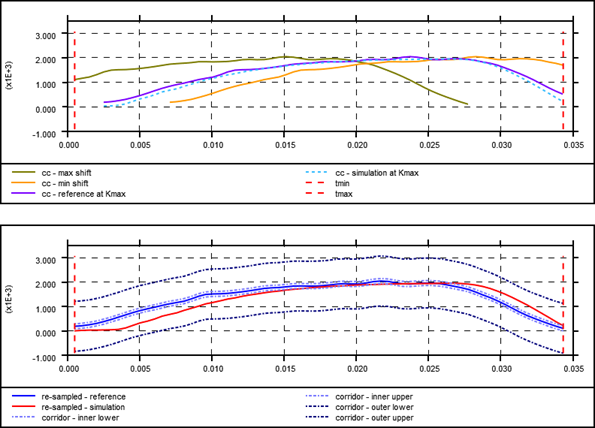 For more information on the new features included in Oasys 19 – please see here.
Oasys 19.1 release notes
For 19.1 support for reading JT files in PRIMER has been removed. 
Note also for models with *ELEMENT_MASS_PART_SET which use *SET_PART_COLLECT PRIMER was not reporting the model mass correctly, omitting the mass of the *ELEMENT_MASS_PART. This has been corrected for 19.1. For other bugs that have been fixed, please see the release notes. 
Oasys 19.1 is available for 64 bit architectures, on both Windows and Linux. 
The software can be downloaded here.
Full release notes outlining the enhancements and bug fixes can be downloaded here.
Please get in touch with us at [email protected] if you have any queries.