Oasys Suite 17.1 now released
Oasys Suite 17.1 now released!
The Oasys LS-DYNA team are pleased to announce the release of the Oasys Suite 17.1
17.1 of the Oasys Suite includes bug fixes of PRIMER , D3PLOT, T/HIS, REPORTER and SHELL and has been thoroughly tested through our QA procedures.
This version is available for 64 bit architectures, on both Windows and Linux.
Release notes outlining the new bug fixes, can be downloaded from:
https://www.oasys-software.com/dyna/wp-content/uploads/2020/10/oasys171_Release_Notes.pdf
The software can be downloaded from:
https://www.oasys-software.com/dyna/downloads/oasys-suite/
Euro NCAP MPDB post-processing with REPORTER 17.1
REPORTER templates for the Euro NCAP MPDB Compatibility Assessment have been included in the Oasys Suite 17.1 release (to find them, simply filter for 'MPDB' under Automotive library templates).
Configured for use with the Arup Cellbond MPDB Shell Model*, the templates follow Euro NCAP Adult Occupant Protocol v9.1.1 and Technical Bulletin TB027 v1.1.1, available for both 2020 and 2023 scoring.
The templates use sophisticated barrier deformation algorithms, and produce barrier deformation plots along with occupant load criterion (OLC) results. There is also an option to compare the output against the Euro NCAP MPDB spreadsheet. Further user guides for the templates can be found via REPORTER's Help menu.
*Please contact us if you would like to adapt the templates for use with a different barrier model.
Note on upgrading from Oasys PRIMER 17.0 to 17.1
In PRIMER 17.1 the functionality for writing I10 format LS-DYNA models has been improved. As part of this improvement, a setting available in PRIMER 17.0 related to writing I10 format models has been replaced.
The consequence of this is PRIMER could by default write your models in I10 format. This is easily actioned by turning off the following option in PRIMER's preference panel (Go to Options->Edit preferences, and turning OFF the "keyout_auto_promote" preference under PRIMER->ouput):"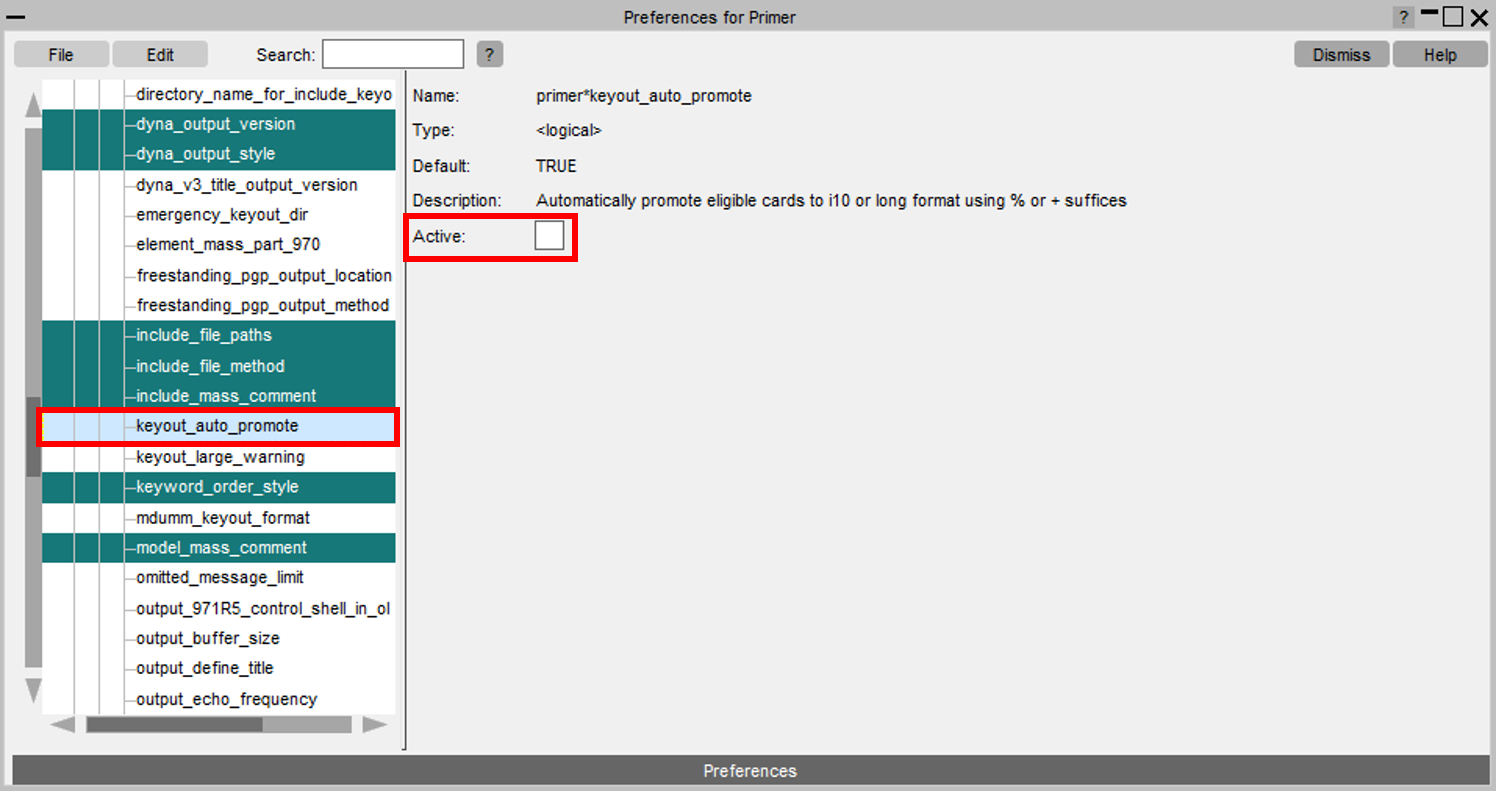 Please get in touch with us at [email protected] if you have any queries.