Important information about Oasys REPORTER 17.0
Workaround for problem when configuring automotive library templates
Following the release of Oasys LS-DYNA suite version 17.0 on 7th April 2020, we became aware of an issue with the automotive library templates provided with REPORTER.
When might you encounter the problem?
If you are using one of our automotive library templates for the first time, it will open PRIMER for you so that you can specify occupant history IDs, and other relevant model inputs: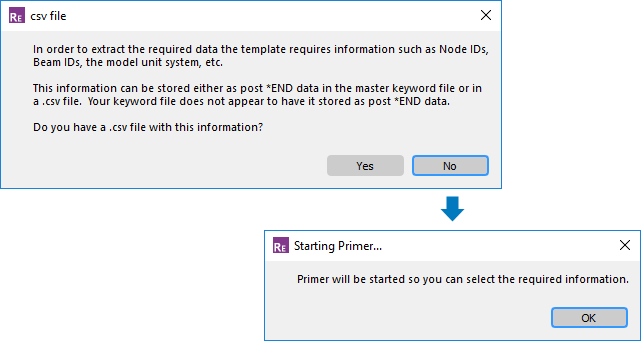 At this point, if you do not have write permissions to the current working directory, PRIMER will not open correctly and so you will not be able to specify the necessary model inputs. By default, the current working directory is REPORTER's installation directory. On Windows, many users do not have write permissions to the installation directory (typically located somewhere within "C:\Program Files") and so this problem is likely to affect you.
What have we done to fix the problem?
We have identified the cause and a fix will be implemented in version 17.1, which should be released later this year.
What can you do as a workaround in the meantime?
The workaround is straightforward and fixes the problem. By adding a preference to your oa_pref file, you can change REPORTER's starting directory to be somewhere for which you do have write permissions (for example, your home area or a project folder).
For Windows
Add the following line to your oa_pref file:
reporter*start_in: %USERPROFILE%
For most users, "%USERPROFILE%" is the equivalent of writing "C:\Users\user.name".
For Linux
Add the following line to your oa_pref file:
reporter*start_in: $HOME
Preferences Editor
Instead of manually editing your oa_pref file, you can add the preference via PRIMER, D3PLOT or T/HIS, by selecting Options → Edit preferences (or clicking Preferences in SHELL). Browse to REPORTER → start_in in the preferences tree, tick Active, enter the appropriate Value, and then File → Save.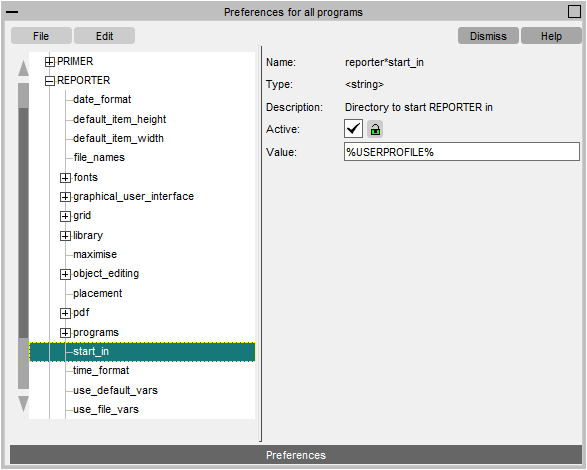 If you have any questions please get in touch.