Webinar host
Joseph Fisk
Joseph has a technical background that spans both academia and industry. With a PhD in fracture and fatigue, he spent 7 years in engineering consultancy, working on projects that involved delivering complex LS-DYNA analyses for a range of industries, including the automotive sector.
He has recently made the transition to a commercial role and now works to support our Oasys and LS-DYNA customers. His focus is on helping them to leverage the software to grow their businesses. With his wealth of experience and technical expertise, he is a valuable asset to the team and a trusted advisor to our clients.
In the first showcase of the series, learn how Arup and the Oasys LS-DYNA environment can empower your EV business, from guiding your early vehicle development to unlocking the powers of LS-DYNA for effective and efficient CAE analysis.
Key Highlights:
Introduction to Arup's CAE consulting services.
How the Oasys LS-DYNA environment can empower your CAE analysis and processes.
Comprehensive support ranging from bespoke training courses to technical troubleshooting.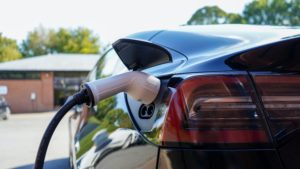 View this webinar on Oasys YouTube channel.
View this webinar on GoToWebinar portal.