IIHS Unveils New Validation Test for Spec2 Barrier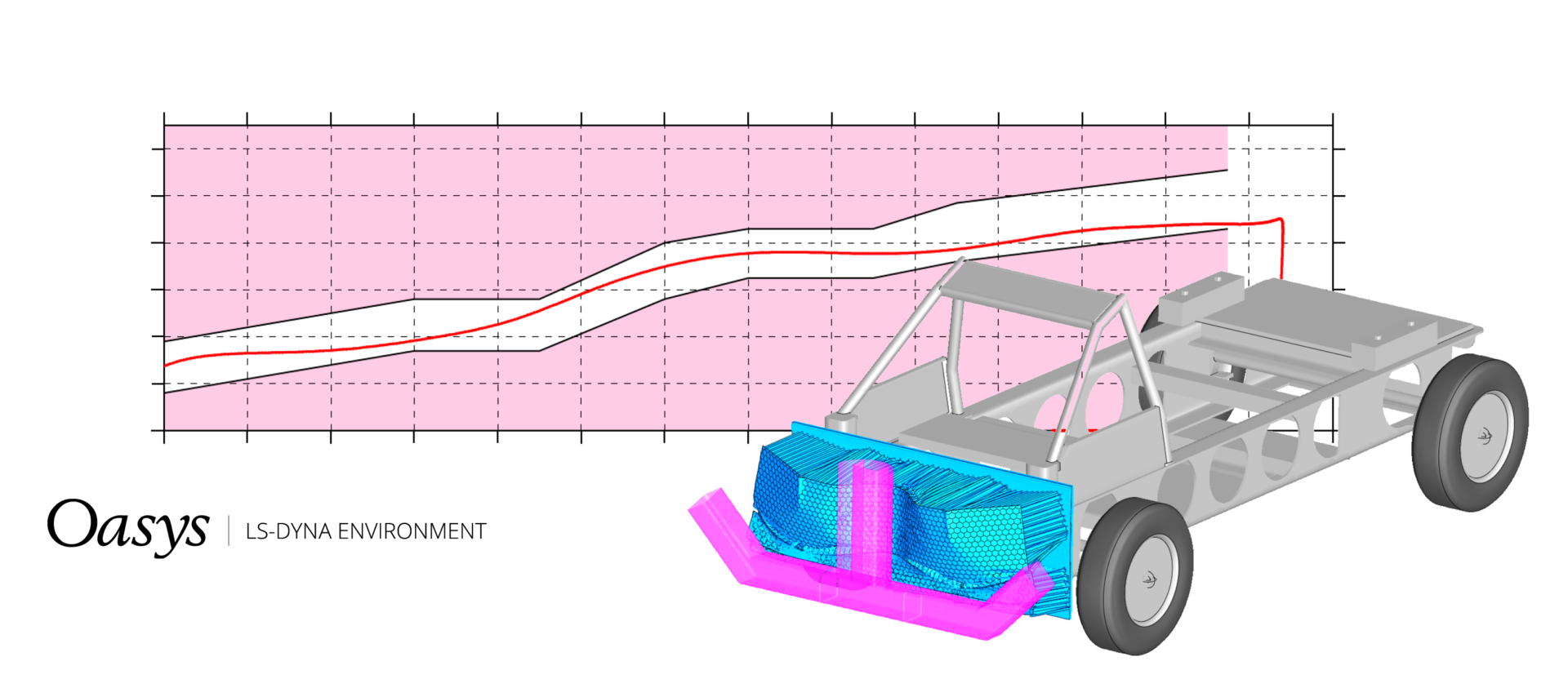 The Insurance Institute for Highway Safety (IIHS) has recently introduced a new test to validate their Spec2 barrier.
Oasys LS-DYNA team members conducted a thorough analysis of our current IIHS Shell Spec2 model against this new test condition, with positive results.
The model was developed as a Shell element model, providing a more accurate representation of the physical barrier.
Our current model (version 1.2.1) performed effectively for the new regulatory load case, generating results that consistently align with the defined corridors.
The Oasys LS-DYNA IIHS Spec2 model has successfully passed the stringent new T-shaped impactor validation test, showcasing the robustness and reliability of the model.
Find out more about the IIHS Spec2 model and its advanced features.