GHBMC user community event
In person at the Inn at St Johns in Plymouth, Michigan, USA.
On behalf of Elemance, the Oasys LS-DYNA team would like to invite you to attend the 5th GHBMC Users' Workshop to learn about current research and advances in virtual human body modeling.
This one-day event fosters education, collaboration and participation among GHBMC users globally. The GHBMC Users' Workshop is also a celebration of GHBMC users community and their successes. This event keeps the community informed of current efforts and returns improvements to the models to advance their functionality and biofidelity each year.
We are gold sponsors of this event and look forward to seeing you there!
---
Agenda
Galal Mohamed will presenting workshop on the Human Body Model Positioning using Oasys PRIMER.
15:00-16:00, 16 August, Session IV: GHBMC Tools Workshop
---
For more information visit Elemence website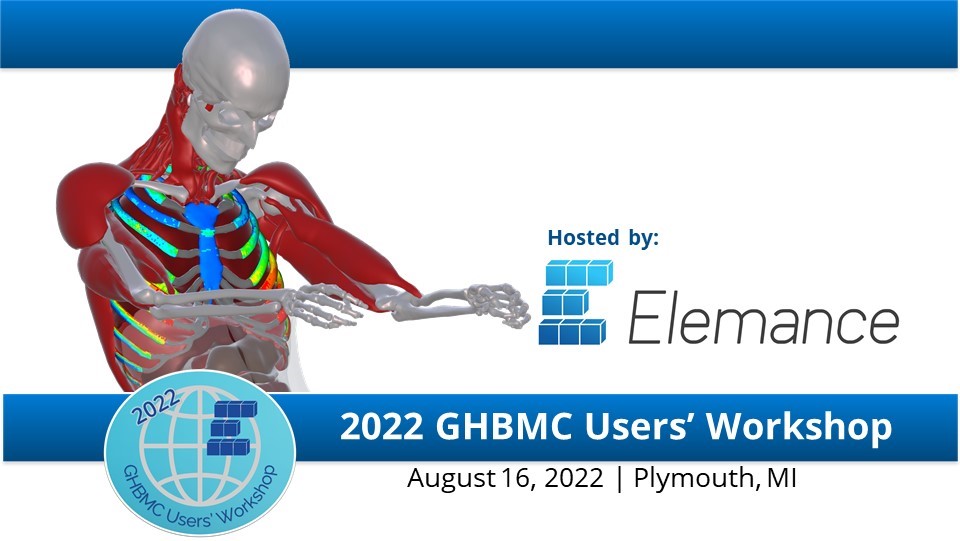 ---
We hope to see you there!