Europe's main LS-DYNA event
The conference will take place in Ulm, Germany and online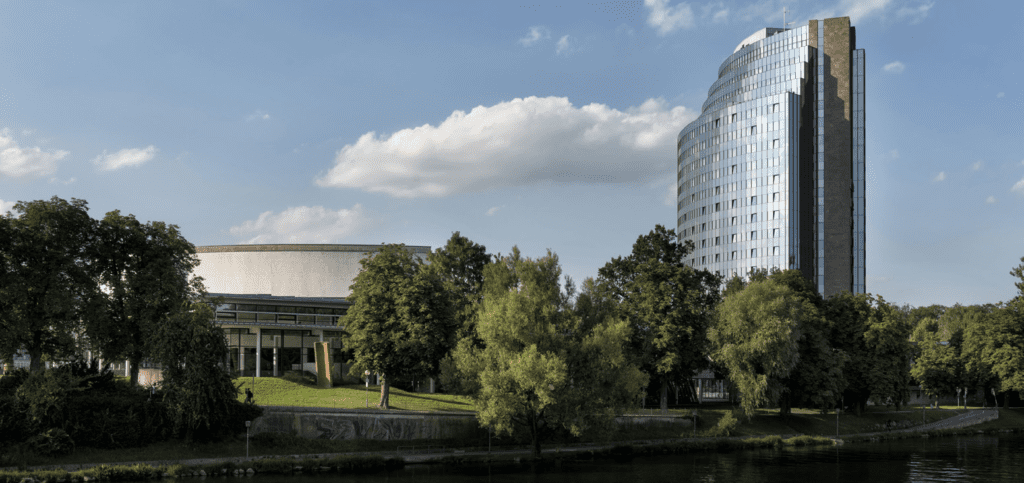 This is the main event relating to LS-DYNA in Europe with over 200 technical presentations, first-class keynotes and around 500 participants.
---
Full agenda now available
The full conference agenda is now available on the conference website so you can check out which of the great presentations and workshops you would like to attend.
---
Join us at the event
Our team is participating in this event through Diamond Sponsorship and the following presentations and workshops. We're looking forward to seeing you at these sessions:
Technical presentations:
Tuesday 5th October:
10:45 CEST (09:45 BST)
Daniel Aggromito – Modelling Laminated Glass in LS-DYNA under extreme loading conditions
14:35 CEST (13:35 BST)
Mattia Bernardi – Prediction of temperature induced defects in concrete with LS-DYNA: cement hydration implementation and applications
15:00 CEST (14:00 BST)
Richard Sturt – Modelling liquefaction of soils with LS-DYNA using a SANISAND-based material model
16:25 CEST (15:25 BST)
Gavin Newlands – Overview of pedestrian analysis setup and post-processing using the Oasys LS-DYNA Environment with a focus on new features
17:15 CEST (16:15 BST)
Galal Mohamed – Human Body Model Positioning using Oasys PRIMER
Wednesday 6th October:
11:35 CEST (10:35 BST)
Richard Taylor – Using JFOLD and LS-DYNA to Study the Effects of Passenger Airbag Folding on Occupant Injury
Workshop:
Tuesday 5th October:
16:00 CEST (15:00 BST)
Oasys LS-DYNA Environment Workshop
---
Exhibition and Sponsoring
The event provides opportunities to raise your profile in the LS-DYNA industry via exhibition or sponsorship. More details on the packages is available at the conference website.
---
Key dates
Abstract submission: June 18, 2021 (extended deadline)
Author notification: Jul 09, 2021
Paper submission: Aug 27, 2021
Conference date: Oct 05, 2020
---
Find out more
More information can be found at the conference website.
The Oasys LS-DYNA Team at Arup looks forward to seeing you at this event.