Adjacent polygonal loads may cause local high and low values of results of e.g. ground movement along the shared boundaries. Why? And how can they be avoided?
Consider the following arrangements of adjacent loading, noting the arrangement of constituent rectangular loads that PDisp uses to model each single polygonal load.
e.g. 40kNm2 over: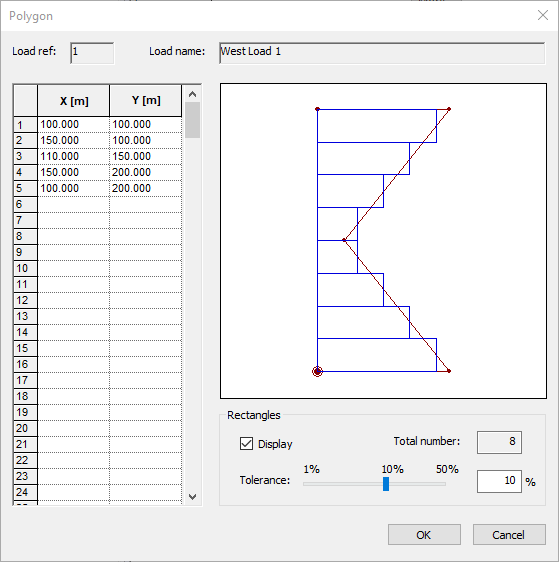 50kN/m2 over: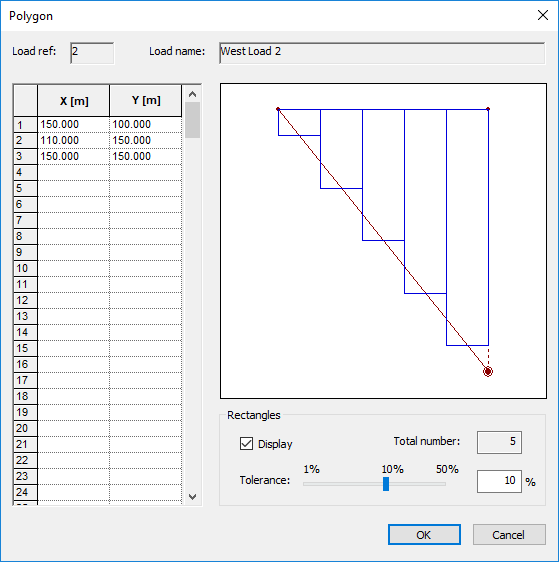 and 60 kN/m2 over: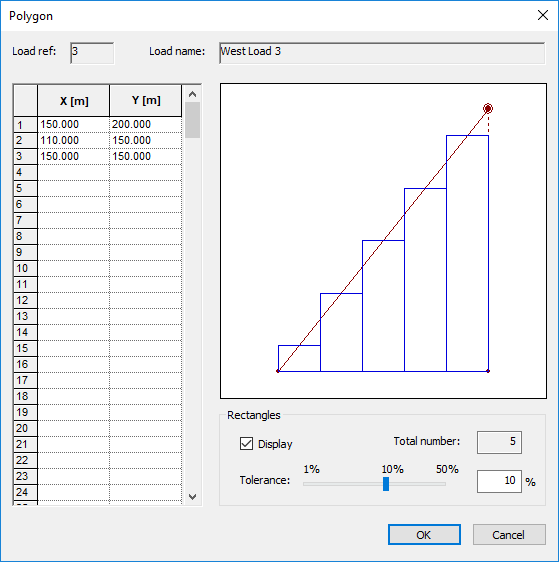 Note how Load 1's constituent rectangles overlap the boundary and in some locations where Load 2's and Load 3's constituent rectangles also overlap their boundaries. The effect would be to create small areas of aggregated loads, and small areas with no load.
In plan the load arrangement appears thus: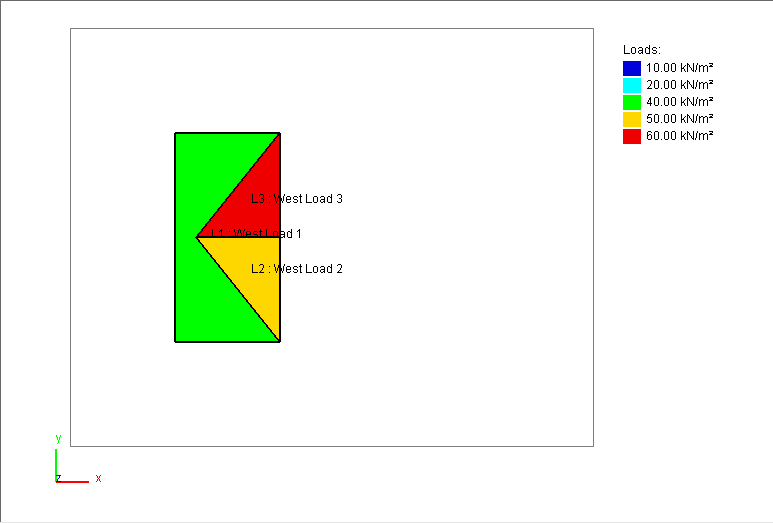 Analysis gives displacement results that reveal small localised highs and lows of displacement where overlapping constituent rectangular loads have been aggregated.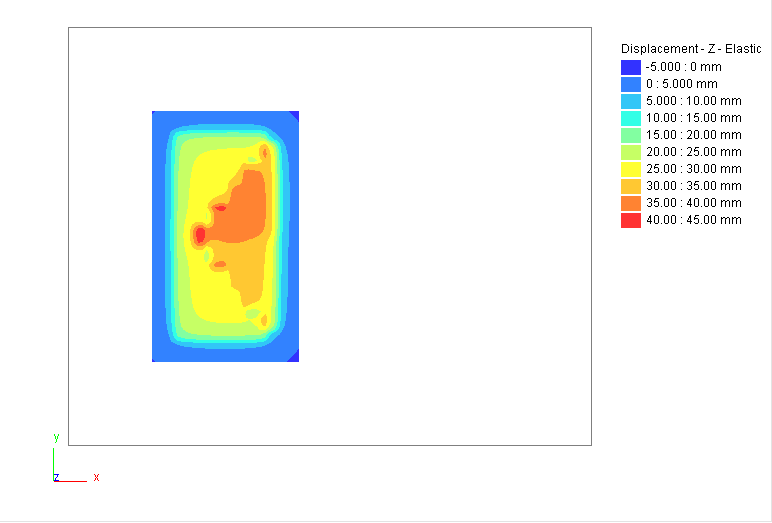 To avoid this, rather than specifying discrete adjacent polygonal loads with shared boundaries, consider layering loads. So first create a polygonal load of the lowest value to cover the extent of all loads. Then add the necessary additional loads in "layers" to bring the total load at any point to the value required.
e.g. 40kNm2 over: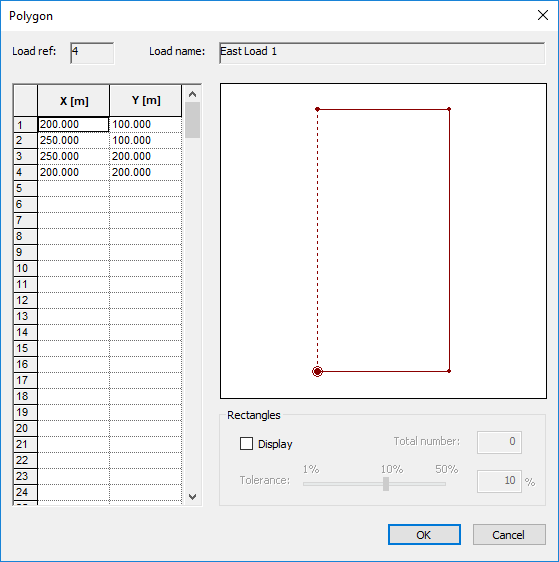 then 10kNm2 over: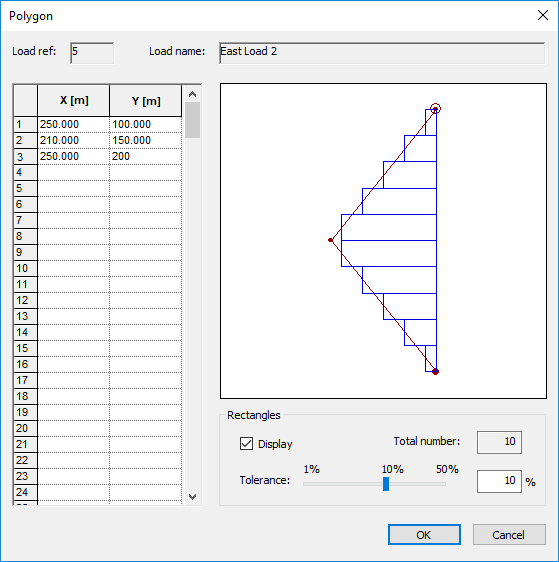 and a further 10kNm2 over: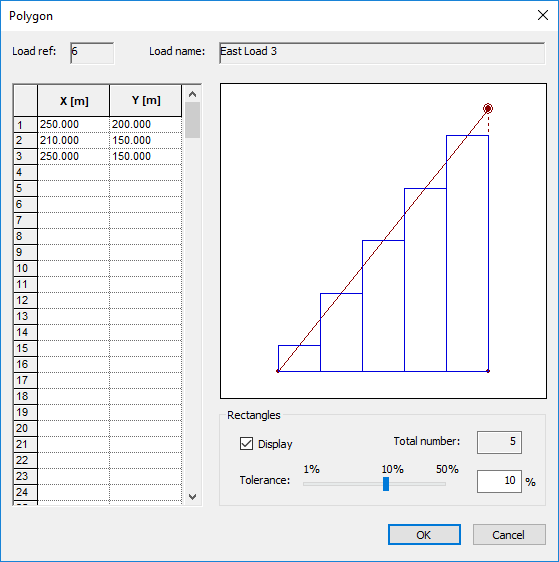 Analysis now gives a smoother set of results along the shared boundaries.