A very successful online event!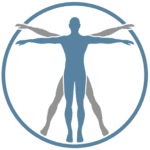 Earlier this month, the 8th International Human Modeling Symposium was held as a very successful fully virtual event.  Online attendees tuned in to watch all presentations and interact from the comfort of their own homes!
The symposium helped to advance the dialog around human modeling and simulation in automotive engineering. Presentations from renowned researchers, software manufacturers and industrial users on biomechanical research, digital human models and their application in automotive development made this an interesting and informative conference.
Our Oasys LS-DYNA Team was pleased to be part of this event through our Gold Sponsorship and a presentation from Gavin Newlands, Oasys Product Manager on 'Human Body Model Positioning using the Oasys LS-DYNA Environment'. We thank Carhs for organising such a great event and look forward to the next one in 2022 (find out more here).
If you're interested in this topic and want to find out more about how the Oasys LS-DYNA Environment supports Human Body Models, you could take a look at this recent webinar.