Project Overview
A major redevelopment is taking place at the existing Perry Barr Station in Birmingham as part of the regeneration of the surrounding area for the Commonwealth games in 2022. Waldeck Consulting kindly shared their pedestrian modelling as it was used to establish the suitability of the design option for predicted future demand forecast of 1.1 million passengers in 2027, which would see a 58% increase from the base flows.
How Oasys proved invaluable
Waldeck Consulting utilised Oasys Software's MassMotion to create a 3D model from the model created by their architectural team.
Simulations were set up and created to align with Perry Barr's peak train times, with Platform 1 and 2 trains arrival being 3 minutes apart with the passenger boarding and alighting demands taken from peak 3-hour survey data and factored by the 58%.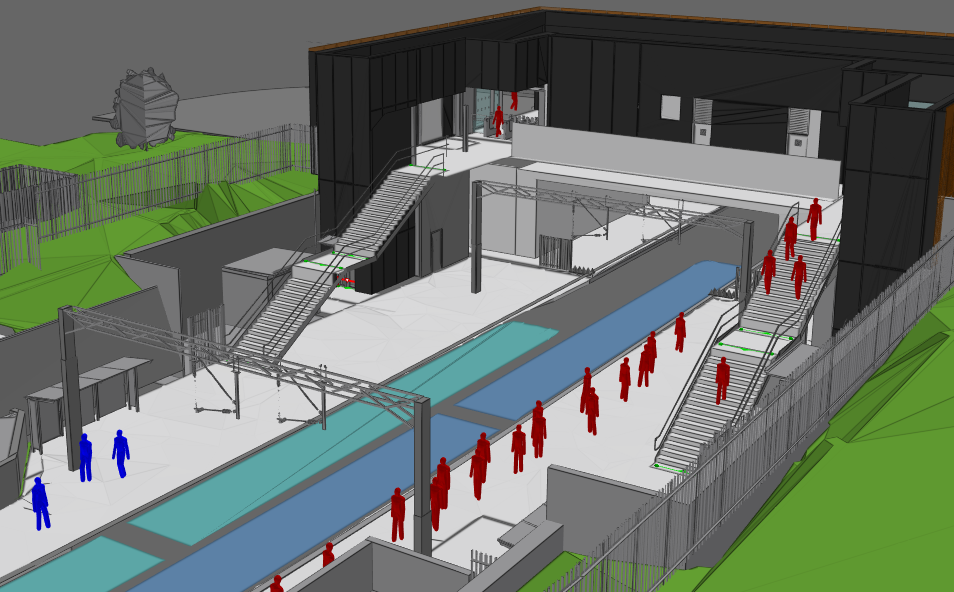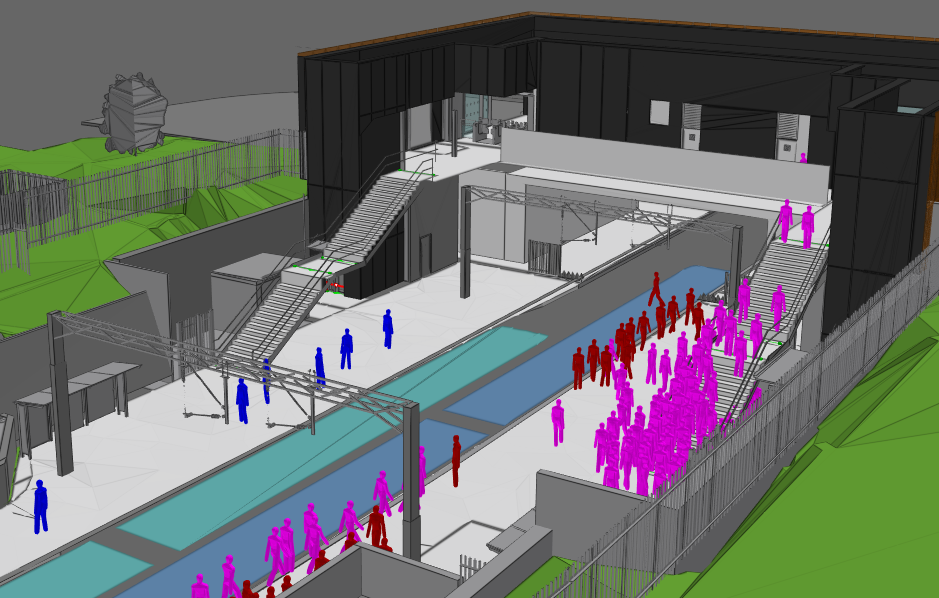 The model was stress-tested for a number of additional scenarios, including out of hours operations, event traffic, a degraded state such as when an entrance is out of use due to a malfunction or closed for safety reasons, provision of ticket barriers on peak trains and station design stress test determining maximum capacity of pedestrians during peak hours before elements are over stressed.
Pedestrian Flow Modelling has confirmed the suitability of the team's design at each GRIP stage and aided the streamlining of the scheme to suit budget and visual aspirations. In addition, the passive provision of gate lines was simulated aiding future development of the station should these be installed at a later date.
Read the full case study here.
Thanks again to Waldeck Consulting for sharing their work.